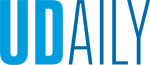 Dining ambassadors needed
Article by Stefanie Gilreath Photo by Dining Services April 07, 2021
Dining Services seeks sales team members
University of Delaware Dining, operated by Aramark, is seeking enthusiastic undergraduate students to serve on its Peer-to-Peer sales team, as ambassadors for on-campus dining.
Team members host meal plan sales events, assist with various other marketing events during key times in the fall and spring semesters, communicate with peers about dining options and execute marketing strategies throughout the academic year.
The ideal candidate is a positive and confident individual with strong communication skills who is also reliable and dependable. Applicants should demonstrate a strong interest in educating peers about on-campus dining and share an overwhelming pride in the University of Delaware, as well as have an interest in the food service industry.
"Being a dining ambassador has strengthened my communication skills and has given me the opportunity to meet new people while allowing for a flexible schedule," says Kayla Margerum, a marketing major in the Lerner College of Business and Economics.
Dining's Peer-to-Peer team is an opportunity to gain professional experience working for a Fortune 500 company while on campus. Experience gained from the role will be relevant for careers in communications, marketing, public relations, hospitality, business development and sales.
The full position description and link to apply can be found online. Interested candidates can also email UD Dining's Marketing Manager, Stefanie Gilreath, at sspatola@udel.edu.