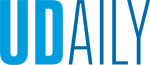 A conversation with William C. Allen
Article by Eric Ruth, AS93
Historians view most things through a human-centric lens, and places often serve as mere context for events and their actors. But for William C. Allen,AS72, history resides in a place itself. As the architectural historian for the U.S. Capitol for 29 years, this UD Alumni Wall of Famer revealed the stories hidden beneath the mosaic floors and lustrous limestone blocks. Here, he shares his experiences peeking into the past.
Bill, we know it must have been tough seeing what happened Jan. 6. How are you handling it?
I watched a little of it, as much as I could. I was horrified, like everyone. It was just awful. The story of the Capitol took me 500 pages to tell [in History of the United States Capitol: A Chronicle of Design, Construction, and Politics]. So when you see it desecrated, it's not just glass being broken. I try not to watch too much of it. It really cut too close to the bone.
It cut too close for a lot of us. Let's get back to you. Tell me about your UD days back in the late '60s.
I had the idea I was going to be a lawyer then.I had no idea you could make a living—modest as it might be—as a historian of old buildings. I started taking these art history classes at UD, and the professors, men like George Tatum and Wayne Craven, they just made me immediately forget about a law career. I was going to make art history my life.
How does one approach researching the architectural history of a building?
You've got to be able to read the building—and you've got to be able to allow the building to reveal itself. You have to be able to peel away the later additions and get back to the core of the building. The answers often lie in old documents, in wills and even in bills for materials and services.
You started your career as a historic preservation expert for the state of Mississippi. How did you end up at the Capitol?
I was hired by the Capitol architect to investigate the construction history of the West Front, to answer the question: 'Is it a finished architectural work?' [It was.] Two years later the Capitol curator asked if I wanted a full-time position. I was told: 'You invent your job, you make it happen.' So I did.
We hear you've debunked some Capitol myths.
No one had ever researched the building in comprehensive way until I started. Usually I would stumble on things that I didn't know were misconceptions until I started. There was a story that they had painted the West Front to hide scorch marks from the War of 1812, but the truth was less dramatic. They painted it to protect it from the weather. That was one myth that blew up.
Tell us more about slaves' role in the construction.
They were given a blanket, and they were given housing, huts or barracks, and they were given medical attention. And I think they would earn $5 a month for their owners. The slaves could earn their own money if they worked on Sundays, and many of them did. They were used to quarry the stone, saw the stone, help make the bricks, lay the bricks—women and children too.
Anything else that readers might like to know?
The second architect to be put in charge of the Capitol project was Benjamin Latrobe, and in the early years of the 1800s, he lived in a little cabin on the top of Iron Hill in Newark, surveying for the construction of the Chesapeake & Delaware Canal. So he was doing some work for the Capitol, doing the drawings, writing the letters, while he was in Delaware. We get this incredibly minute look at this process, thanks to him being in Delaware, surveying the canal.