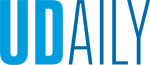 Blue Hens in the House
Eric Ruth, AS93
A nation in search of solutions naturally turns its eyes to a new president—and the president in turn looks toward some of the smartest Blue Hens he knows. Within days of the election confirmation, a cadre of UD alumni, faculty and Biden Institute veterans were tapped for a variety of posts in the new administration, ranging from the environment to veterans' affairs to domestic policy. Here's a closer look at just a few of the presidential appointments that are giving today's White House a touch of blue-and-gold.
Mike Donilon, senior White House advisor to the president and chief strategist during the 2020 campaign. Donilon is the former managing director of the Biden Institute and a UD professor. In his new role, Donilon is expected to be the man who counters any presidential publicity missteps. The veteran Democratic strategist, pollster and media specialist served as counselor to then-Vice President Biden. Politico calls him Biden's most trusted confidant and one colleague sees him as Biden's "alter ego."
Louisa Terrell, director of the White House Office of Legislative Affairs. This Biden Institute visiting faculty member has been called "Biden's Congress whisperer" by Politico. The Delaware-born Terrell was a legislative adviser to the president in the Obama administration and worked as Biden's deputy chief of staff during his time in the Senate. Terrell is facing the formidable challenge of pushing Biden's key priorities through Congress at a time when legislative compromise seems acutely elusive.
Stefanie Feldman, deputy assistant to the president and senior advisor to the director of the Domestic Policy Council. Feldman recently worked as the inaugural policy director for the Biden Institute and taught classes at UD. Before coming to campus, she served at the White House for five years, and was VP Biden's deputy director for Domestic and Economic Policy, as well as national policy director for his presidential campaign.
Cecilia Martinez, BSPA90PhD, senior director for environmental justice at the White House Council on Environmental Quality. A former associate research professor at UD's College of Earth, Ocean and Environment, Martinez earned a Ph.D. at the College of Urban Affairs and Public Policy. She also served as the lead for the Council of Environmental Quality Agency Review Team for the Biden-Harris Transition. Martinez, who will develop plans for communities most affected by climate change and environmental injustices, was named one of TIME Magazine's "100 Most Influential People" in 2020.
Tony Allen, AS93, BSPA01PhD. The alumnus and former member of UD's Board of Trustees is president of Delaware's premier historically black university, Delaware State. Biden chose him to co-chair the four-person Presidential Inaugural Committee. Allen has known Biden for 25 years, working as a special assistant and speechwriter for then-Sen. Biden in the late 1990s.
U.S. Rep. Lisa Blunt Rochester, BSPA02M, also served as co-chair of the Biden-Harris Inaugural Committee and was on the vetting committee for Biden's vice-presidential candidate selection. She is the first woman and African-American elected to Congress in Delaware's history. Biden once bragged about her leadership and praised her public speaking prowess, saying, "This woman can preach!" Biden credited his popularity among Black voters in part to "great African-American leaders back in my home state," including Blunt Rochester's father, Ted Blunt, a longtime Wilmington city councilman. Family connections continue: Her sister, Marla Blunt-Carter, earned praise from Biden as a "powerhouse" former staffer.
Letise LaFeir, CEOE05PhD. Biden's team has tapped this Blue Hen to serve as his senior advisor with the National Oceanic and Atmospheric Administration, where she will help shape policy in the years ahead. After getting her Ph.D. in Marine Studies at UD, LaFeir worked as director of federal policy for the Resources Legacy Fund, a philanthropic nonprofit group that funds conversation efforts.
Bruce Reed, White House deputy chief of staff. Reed, who taught as visiting faculty at the Biden Institute, was chief of staff for VP Biden from 2011 to 2013 and traveled with Biden for the past year and a half as a senior adviser on the campaign. Known as an unapologetic critic of Big Tech, Reed has 12 years' experience as a domestic and economic policy advisor in the White House. He began his career as Senator Al Gore's chief speechwriter.
MaryAnne Donaghy, BE81. This Delaware-area attorney has taught courses on criminal justice policy at UD and stepped up to serve as a member of the agency review team for Department of Veterans Affairs.
Recent graduates have also secured positions in the new administration. Matt Groum, BE20, has been named staff assistant for the White House Office of Presidential Personnel, and Katie Reilly, BE19, (not pictured), is special assistant to the White House Counsel.