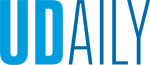 Artificial Intelligence and Healthcare Outcomes
Article by Jen Hendrickson Photo by Julie Morin April 07, 2021
April 15 Lifelong Lerner Webinar Focuses on Growing Importance of AI in Healthcare
The next session in the Lifelong Lerner Webinar Series: Artificial Intelligence (AI) and Healthcare Outcomes will be held from noon to 1 p.m. (EST) on Thursday, April 15. Faculty from the University of Delaware's Alfred Lerner College of Business and Economics will join UD alumni and industry leaders to discuss the growing importance of AI in the healthcare industry and its potential to improve patient experience and outcomes. The webinar series is free and open to the public.
Earlier this year, the U.S. Centers for Medicare and Medicaid Services Artificial Intelligence (AI) Health Outcomes Challenge attracted 330 teams across the nation to develop AI solutions to predict unplanned hospital admissions, skilled nursing facility admissions and adverse events. A team from UD's Institute of Financial Services Analytics led by Xiao Fang, professor of management information systems (MIS) and JPMC Senior Fellow, and members of the Jefferson Health Data Science group was placed among the top seven in the nation.
Fang's team was responsible for designing and implementing the core deep learning algorithms of the proposed solution.
Webinar panelists
• Terri Lynn Palmer, director, Data Analytics ITIL Managing Professional Delaware Health Information Network
• Parth Patel, research scientist, Janssen Pharmaceutical Companies of Johnson & Johnson
• Zugui Zhang, director, Biostatistics Christiana Care Health System

Moderator
• Xiao Fang, professor of management information systems and JP Morgan Senior Fellow, Alfred Lerner College of Business and Economics
For further information, please visit: https://ud.alumniq.com/index.cfm/attend/secret/event02182021-LifelongLerner