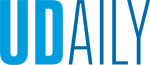 Ag Day 2021
Article by Christy Mannering Graphic by Christy Mannering April 16, 2021
Community invited to College of Agriculture and Natural Resources' annual, signature event
For many decades thousands of people headed to the University of Delaware's south campus on the last day of April to celebrate Ag Day. For the second year in a row, the College of Agriculture and Natural Resources (CANR) is unable to host an in-person Ag Day event, but this year the college is bringing the fun online.

The 2021 Ag Day theme is "One World, One Health" and will highlight college-wide research pertaining to this concept. One Health is a research perspective that considers the health of animals, humans and the environment as a single, integrated whole.
Imagine stepping on campus and walking toward Townsend Hall, CANR's home where students are able to work on a 350-acre farm, study botanic gardens, research the Ecology Woods and watch over several different wetland habitats for local wildlife. On a typical Ag Day, participants would find tents with vendors and exhibits spread over nearly 80 different rectangular tables. Ag Day is an opportunity to showcase what CANR means to the community.

Beginning Monday, April 19, you will find virtual tents, with video tables where these groups will have an opportunity to talk with you about what their research, program or organization is all about. So be prepared to come on in, take a listen and grab some activities for the kids.

The College of Agriculture and Natural Resources also invites you to attend a special Earth Day lecture, "Gardens are Good for You," presented by Sue Barton, UD professor, extension specialist and 2021 Worrilow Award winner. Explore the health and social benefits of green spaces and learn to appreciate the value of a sense of place. Register today at http://www.udel.edu/008298.
For further information, please visit https://www.udel.edu/agday/