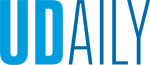 Making Blue Hen Connections
Article by Megan Maccherone Photo by iStock September 09, 2020
Alumni professionals can submit short-term project-based work experiences for UD students and recent graduates
Alumni and students alike are facing more challenges in their careers and professional pursuits in 2020. Hiring freezes, restricted budgets and shifting job priorities have decreased the availability of internship and job opportunities, leaving professionals short-staffed and students and recent graduates with limited ways to gain career experience.
With these challenges in mind, the University of Delaware Career Services Center and Office of Development and Alumni Relations have launched a new program called Blue Hen Projects focused on short-term project-based work experiences. The program allows alumni professionals and UD employers to submit projects they need help with to UD students and recent graduates — providing a résumé-building experience for Blue Hens while simultaneously giving alumni the extra help they need for success with their organizations.
Projects are typically 40 to 80 hours over the course of about two to four weeks and should have a concrete goal that can be completed in the set timeframe. Beyond skill-building and completion of a professional task, Blue Hen Projects are learning opportunities for students and recent graduates, supported through guided mentorship. Though optional, alumni and employers are encouraged to fund their projects with a stipend or hourly wage.
Examples of short-term projects:
Design a new logo for a small business

Support content creation for digital marketing (blog writing, social media content creation, etc.)

Analyze and clean up data sets for presentation

Website design and development

Assist with field/lab projects (remotely) or scientific data sets

Edit and proofread content

Support fundraising work (data entry projects, grant writing, etc.)

Conduct market and industry analysis
Blue Hen Projects can be submitted through UD's Career Acceleration Network (UD CAN). Alumni who are not already members of UD CAN may submit projects through this form, and UD CAN members can navigate through the posting form here, which saves a few steps.
Students and recent graduates may apply for Blue Hen Projects through their UD CAN accounts. Alumni professionals will be able to select candidates from their project's applications. Any questions? Please contact Justine Talley-Beck at justinet@udel.edu.