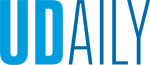 Helping those in distress
Article by Office of the Dean of Students staff September 11, 2020
Refer concerns about campus or student safety to Student Behavior Consultation Team
The Student Behavior Consultation Team (SBCT), welcomes concerns from members of the University of Delaware community related to the safety of a student or the community. This campuswide group develops support plans to promote student health, wellbeing and successful academic experiences; and promotes campus safety through an active process of threat assessment and behavioral intervention. Anyone concerned about a student's behavior can report their concerns anonymously at the website linked below.
"Our team is composed of professionals from across campus who are dedicated to helping students in distress. We utilize the expertise at the table to coordinate resources around students who display behavior that has the potential to be detrimental to themselves or others," said Adam Cantley, dean of students.
Faculty and staff can download a guide from the SBCT website for advice on recognizing students in distress and steps that can be taken, including consultation and reporting options.
The SBCT encourages individuals to report anyone who has engaged in threatening behaviors or actions that have raised concern about their wellbeing, stability, potential of violence or risk of suicide. For immediate concerns for safety or in an emergency situation, please call 911 or UD Police at 302-831-2222 immediately. With many UD students not presently in the Newark area, it will be important to share any information that is known about their location or the location of the emergency.
Any student who feels anxious, depressed or overwhelmed can reach a trained mental health professional 24 hours a day, 365 days a year by calling the UD Helpline at 302-831-1001.
For further information, please visit: https://sites.udel.edu/deanofstudents/sbct/