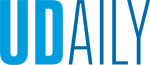 UD students compete to register voters
Article by UDaily Staff Photo by iStock September 18, 2020
National Voter Registration Day is Tuesday, Sept. 22, a nonpartisan national civic holiday
University of Delaware students are joining colleges and universities across the country on Tuesday, Sept. 22 for National Voter Registration Day — a nonpartisan national civic holiday. This year marks UD's third year of participation and, despite being virtual this year, student organizers are already setting records.
On Sept. 15, the UD Student Voting and Civic Engagement Initiative launched the UD TurboVote Competition, a contest challenging students to register new voters beginning that day.
More than 100 UD student organizations began a virtual competition to sign people up for TurboVote, an easy to use web application that helps eligible U.S. citizens register to vote, request an absentee ballot, and sign-up for Election Day text and/or email reminders. This competition is part of the week-long celebration leading up to National Voter Registration Day. Between Sept. 15 and 22, students have the opportunity to share their own team links with their fellow students, friends, and family to sign people up for TurboVote.
Very quickly UD students broke records by surpassing UD's single-day record of TurboVote signups by receiving 664 on Sept. 15. Heading into day three, more than 1000 individuals signed up, inching closer to UD's single week record of 1400. For a time during the week, UD was ranked 8th in the national competition among more than 300 higher education institutions.
"Regardless of political affiliation, college students should be encouraged to vote if they're eligible," said Anya Sen, student leader of the Make It Count initiative. Sen, a sophomore International Relations and Economics major from Hockessin, Delaware, added, "College is a time for learning, and through this effort UD students can learn more about our democracy and be an engaged citizen."
UD has been included in the Washington Monthly's 2020 Best Colleges for Student Voting Honor Roll. Recognized institutions were ranked based on their 2018 student voter registration rates. UD ranked 13 out of the 157 schools on the list. The Washington Monthly, a nonprofit magazine focused on U.S. politics, is known for its annual ranking of American colleges and universities. In 2018, UD was recognized for excellence in student voter registration by the All In Campus Democracy Challenge.