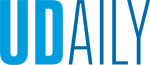 Fail Forward
Article by Ann Manser September 16, 2020
Professional development workshop Sept. 17 to feature stories of overcoming adversity
"Fail Forward: Breaking Down the Walls of Academic Perfection," a professional development workshop for students, will feature University of Delaware leaders sharing their personal stories of experiences in which failure propelled them into growth and success.
The virtual storytelling event will be held from 4:30-6 p.m., Thursday, Sept. 17, and will be moderated by co-hosts Lisa Jaremka, assistant professor of psychological and brain sciences, and Helen Mach, a postdoctoral researcher in the Department of Communication Sciences and Disorders.
Opening remarks will be given by Adam Foley, director of diversity education, assessment and outreach in the Office of Equity and Inclusion. The event will conclude with a question and answer session.
Panelists will include Medina Jackson-Browne, assistant professor of epidemiology; Cole Galloway, professor, and Anjana Bhat, associate professor, both of physical therapy and of psychological and brain sciences; Amanda Owen Van Horne, associate professor of communication sciences and disorders; and Suprawee Tepsuporn, assistant dean for graduate professional development.
The workshop is free and open to the public. For more information and to register, visit the website: http://www.udel.edu/007588