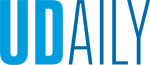 Perspectives on racism
Article by College of Arts and Sciences Communications Staff September 18, 2020
Saturday Symposium series begins Oct. 3, focused on anti-Chinese bias
The University of Delaware community is invited to join the College of Arts and Sciences from 2-3:30 p.m., Saturday, Oct. 3, as it kicks off its 2020-21 Saturday Symposium series focused on historical and contemporary perspectives on racism.
The first event in the virtual series will explore anti-Chinese racism, featuring talks by four UD scholars who have expertise in the subject. The program will provide ample opportunity for questions and answers with the panel after the presentations.
The series, which is free and open to the public, will continue on Oct. 17 with a discussion of historical perspectives on anti-Black racism. A session in the spring will focus on anti-Latinx racism.
The Oct. 3 panelists and their departments and topics are:
— Dael Norwood, History, "Anti-Chinese Racism's Rotten Roots: Slavery, Opium and Empire"
— Jean Pfaelzer, English, "Driven Out: A History of Chinese Resistance and Resilience"
— Vimalin Rujivacharakul, Art History, "If These Objects Could Talk"
— Yuanchong Wang, History, "Consuming the Imagined Chinas in the U.S."
For more information about the speakers' topics and to register for the Zoom event, visit the website:
https://events.udel.edu/event/historical_perspectives_on_racism_anti-chinese_racism#.X2OGLhBKhaT