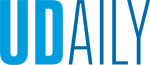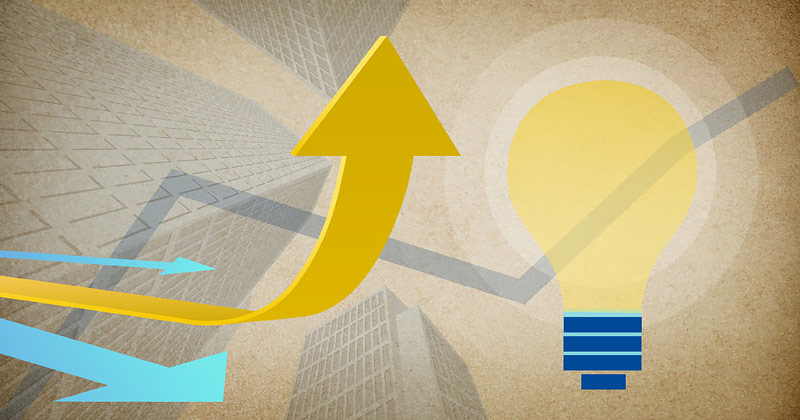 Business Analysis Certificate program
Article by Adam S. Kamras Illustration by Cindy Dolan September 04, 2020
UD PCS class trains change agents for one of the 'best jobs in America'
Known as the father of modern management for his numerous writings and teachings as a management consultant, educator and author who stressed innovation, entrepreneurship and strategies for dealing with a changing world, Peter Drucker said, "To survive and succeed, every organization will have to turn itself into a change agent."
For many organizations, the leading change agent role is played by the business analyst. In his book, Business Analysis: Best Practices for Success, Steven P. Blais wrote, "The business analyst adopts the role of change agent to make sure the solution is accepted by stakeholders throughout the development process and then efficiently placed into production and used to generate value for the organization."
Described by the International Institute of Business Analysis (IIBA) as the practice of enabling change in an organizational context by defining needs and recommending solutions that deliver value to stakeholders, business analysis touches all levels of an organization. Working in the profit, nonprofit and government sectors, a business analyst may be involved in defining strategy, creating the enterprise architecture, and taking a leadership role by identifying the goals and requirements for programs and projects or supporting continuous improvement in technology and processes.
The University of Delaware's Division of Professional and Continuing Studies (UD PCS) continues to educate current and aspiring change agents with its Business Analysis Certificate program. Presented live-online via Zoom, the four two-day modules begin Sept. 15-16 with Foundations of Business Analysis. Utilizing version 3.0 of A Guide to the Business Analysis Body of Knowledge (BABOK Guide), students will learn the importance of value creation in the role of the business analyst. Subsequent modules include Eliciting and Documenting Requirements (Oct. 13-14), Requirements Analysis and Design Definition (Nov. 10-11) and Solution Deployment and Evaluation (Dec. 8-9).
Like many professions, business analysts have been confronted with the challenges initiated by the COVID-19 pandemic, and they are being tasked with assessing the changes that need to be made to organizations' products and services. With the need to manage profit and loss being as critical as it has ever been, business analysts can help reduce waste from operations as well as within project teams.
Delvin Fletcher, IIBA president and CEO, wrote about the growing need for business analysts in a July blog, "Good Business Analysis Is More Important Than Ever."
"Every day now brings a news item or business article about the opportunities and risks that COVID-19 is bringing to companies and sometimes entire industry sectors," wrote Fletcher. "Fundamental business analysis is now more important than ever to help companies navigate through change. Not only do I need to understand what I could or should do but also how and when – and how fast."
At a median base salary of $73,022 and an overall job satisfaction rating of 3.6 out of 5, business analyst is ranked No. 26 on Glassdoor's list of 50 Best Jobs in America for 2020. In 2019, the BA Times reported that the number of jobs for U.S. business analysts will increase from 364,000 to 2,720,000 by 2020.
One of the most noteworthy business changes during the pandemic has been the exponential rise of e-commerce synonymous with the ubiquitous presence of Amazon delivery vehicles in every neighborhood. The online retail giant recognized the growing need for business analysts in July 2019 when it announced its intention to upskill 100,000 U.S. employees for in-demand jobs by 2025. Based on a review of its jobs and an analysis of hiring data from its U.S. workforce, Amazon's fastest growing highly skilled jobs over the previous five years were data mapping specialist (832% growth), data scientist (505%), solutions architect (454%), security engineer (229%) and business analyst (160%).
One does not need to have the official job title of business analyst to function in this role. Job titles for business analysis practitioners can also include business systems analyst, systems analyst, requirements engineer, process analyst, product manager, product owner, enterprise analyst, business architect, management consultant, business intelligence analyst, data scientist and more. Many other fields, such as management, project management, product management, software development, quality assurance and interaction design rely heavily on business analysis skills for success.
Though the UD PCS Business Analysis Certificate modules build on each other, participants can enroll in the series at any point and still benefit from the lessons. Students who register for all four modules in a single transaction will qualify for a bundled rate of $3,380, which equates to a $600 savings off the cost of paying $995 for each class individually, and be eligible to earn a University of Delaware Certificate of Completion.
Discounts and scholarships are available, and a payment plan is offered for those pursuing the Business Analysis Certificate. For more information, visit pcs.udel.edu/business-analysis, email continuing-ed@udel.edu or call 302-831-7600.