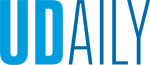 UD nursing students help with coronavirus testing: youtube.com/watch?v=TXRFhFYcqq8
UD nursing students help with campus testing
Article by Kelly Bothum Photos by Ashley Barnas | Video by Ashley Barnas September 29, 2020
Volunteering to help with COVID-19 testing, nursing students get clinical experience
The coronavirus (COVID-19) surveillance testing underway this fall at the University of Delaware is part of an ongoing effort to keep students, faculty and staff safe, but it also gives students like senior nursing major Shaena Friedman the chance to get valuable community health experience.
Earlier in September, Friedman stood at the entrance to the Independence Hall Turf Field on Laird Campus, walking test takers through the testing process. Holding a test tube and paper funnel, she instructed participants how to produce a saliva sample — it helps to relax your cheeks and think of favorite foods you like to eat, she said — and then showed them how to clean the test tube before depositing it in the collection bin.
Friedman is one of nearly four dozen nursing students volunteering with the surveillance testing, along with students from the athletic training education program and graduate students in the Department of Kinesiology and Applied Physiology and the Department of Physical Therapy. Volunteers help with crowd control, provide testing education and assessment and also help ensure participants are maintaining social distancing protocols.
"It's definitely been great to be able to educate people in the community because, as a nursing major, I know a lot about this, but other people might not," Friedman said. "We don't have as many opportunities now to help out in the community with everything being online, so this is a great opportunity to help to identify asymptomatic people and to reduce the amount of cases."
Weather permitting, testing generally takes place twice a week at Harrington Hall Turf Field on East Campus and Independence Turf Field. The goal is to test 1,000 students, staff and faculty weekly. UD's saliva-based COVID-19 tests are approved by the state of Delaware and the U.S. Food and Drug Administration. Results are emailed within 16 hours of testing.
"We're excited that the students will be a part of this surveillance and really stepping into a leadership role," said Kathleen S. Matt, dean of the College of Health Sciences. "One of the things that we talk about to our health sciences students all the time is that they are future leaders of healthcare. And so, we really want to be sure that we give them a strong foundation, build them to be critical thinkers, have them really accept their role as a leader and have other people model the behavior that they're showing."
Opportunities for students
Jennifer Saylor, an associate professor in nursing, didn't know what to expect when she sent out an email one night to senior nursing students asking for volunteers. By the next morning, she had more than 50 volunteers. "For them to get this experience, help protect the flock, give back to the community and gain clinical hours is an amazing opportunity," Saylor said.
Students are required to undergo six hours of COVID-19 contact tracing training prior to volunteering at the test sites. There's also a weekly debriefing session so students can talk about what they saw and how it relates to community health and pandemic management.
"This fits in perfectly with community, clinical and population health," Saylor said. "This is the best time to be in this course and learn how to plan for a pandemic."
Because of the way the COVID testing is conducted, volunteers never touch the testing specimens, Matt said. Those who are being tested collect their own sample through a passive drool technique that allows the saliva to pool in their mouth before it is placed in the tube. Testing participants hold their own tube and are instructed how to clean it before placing the tube in the collection container.
Matt Hudson, an assistant professor in the Department of Kinesiology and Applied Physiology, said the saliva collection technique ensures safety while also giving a high-quality sample for analysis. Hudson and grad students in his molecular physiology research lab watched participants at the Harrington Turf to make sure protocols were followed.
"I was intrigued by all the behind the scenes work that went into having us on campus," said freshman Sarah Kimak, a member of UD's cross country and track teams, who was tested as part of the safety protocols phasing athletes into practice. "I was so impressed with how smoothly the on-campus testing system was, and it was right outside my dorm, too, which was super convenient."
Samples collected at both sites are being analyzed in the Charles C. Allen Biotechnology Laboratory in the College of Agriculture and Natural Resources. Brian Ladman, senior scientist, said the lab uses a PCR-based assay to detect the presence of COVID-19 in samples. The lab has run similar population diagnostics in support of the poultry industry for decades, looking at avian coronaviruses.
"We are uniquely prepared to handle large numbers of samples in a short period of time," Ladman said.
Nursing senior Daniel Rodzik said volunteering with the surveillance testing has helped him put his interpersonal skills to good use. While explaining the testing technique to participants, he quickly realized it takes more than just repeating rehearsed lines to make people comfortable with providing a sample.
"If you talk to them and build a rapport, the contact helps them feel more confident," Rodzik said.