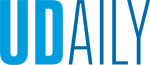 Picking up the pieces
Article by Christine E. Serio Photos courtesy of Nicholas Montoro September 08, 2020
UD alumnus Nicholas Montoro helps Red Cross aid families hit by Hurricane Laura
As news of the ferocious winds and destructive storm surges of Hurricane Laura grew, it became clear the hurricane would wreak havoc on Louisiana and surrounding states. Nicholas Montoro, University of Delaware alumnus from the class of 2020, was ready to help.
"My father is one of less than 15 active mass care chiefs for the American Red Cross, taking charge of the operations of feeding, sheltering, distributing emergency supplies and reunification after disasters. So, I've seen the work he does and the impact he makes inspired me to get involved as well. I've been a volunteer for the Red Cross for more than four years now," Montoro said. "He would usually be on trips like this, helping. But he recently had a procedure, so he wasn't able to come to Louisiana, but I told him I would go to help. This is my first real-time deployment."
Montoro is stationed in Baton Rouge, Louisiana with about 1,000 other American Red Cross volunteers. Each day, Montoro and his assigned volunteer partner load an emergency response vehicle with food from caterers and donors as well as other supplies. They travel more than two and a half hours — passing downed power lines, broken trees ripped from the ground, destroyed homes and billboards blown over — to Lake Charles, one of the areas hit hardest by the hurricane.
Alongside members of the National Guard and other volunteers, Montoro helps serve hundreds of hot meals like jambalaya, rice, corn, rolls — warm and filling foods — and hands out water and provides some comfort to the community.
"The lines of cars with people coming for help are miles and miles long," Montoro said. "Many of them have lost everything and some haven't eaten in two or three days, so many are very emotional. I handed a hot meal to a distraught woman yesterday and she just broke down crying because she hadn't eaten, and she was just so grateful for the help."
Montoro and other volunteers work 12 to 13 hours a day at the sites, working "as long as we can to feed as many people we can," and then return to the headquarters in Baton Rouge. He credits the American Red Cross for organizing and deploying the volunteers in an efficient way to help the communities in most need.
While the devastation is evident and is taking its toll on the people who are dealing with the aftermath of Hurricane Laura, Montoro said the experience is enlightening and holds lessons.
"Going into the communities, it's devastating to see the destruction. But it's also a time for communities to come together and stay strong together," Montoro said. "This deployment also made me realize how grateful I am for my family, health and safety. Seeing what these communities are going through down here inspires me to continue to help in any way I can."
Although Montoro majored in biology and his studies didn't directly impact the work he's doing in Lake Charles, he does credit UD for helping prepare him for his deployment.
"My experience at UD gave me the skills to assess a situation in a manner where I will be most effective," Montoro said. "UD also taught me to network with as many people as possible and work as a team to solve problems."