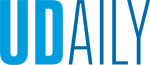 For the Record
Article by UDaily staff September 18, 2020
University community reports recent honors, presentations, exhibitions
For the Record provides information about recent professional activities and honors of University of Delaware faculty, staff, students and alumni.
Recent honors, presentations, presentations and exhibitions include the following:
Honors
Sharon Pitt, vice president for information technologies and chief information officer, has been elected to the board of EDUCAUSE, the foremost nonprofit association of technology leaders and professionals committed to advancing higher education. She has also served as a mentor for the EDUCAUSE Senior Leadership Roundtable. Her involvement with EDUCAUSE includes serving as a co-chair of the Higher Education Information Security Council (HEISC) and membership on the Diversity, Equity, and Inclusion Task Force. Pitt will serve a four-year term on the EDUCAUSE board beginning in November 2020.
Amir Campbell, master of fine arts student in the Department of Art and Design, was commissioned by the South Street Headhouse District to render his mural "Love Bubbles" in Philadelphia's South Street District.
Presentations
David Wunsch, director and state geologist of the Delaware Geological Survey, served on a panel on Sept. 14 during a session of the annual meeting of the Coalition for the Delaware River Watershed to discuss the most recent Delaware River Flexible Flow Management Plan (FFMP). Wunsch serves as the decree party principal for the state of Delaware with regard to negotiations with peers from the other Delaware River Basin states and New York City, whose reservoirs located in the upper Delaware Basin provide water supply to the city's 8.5 million residents.
Exhibitions
Abby Donovan, professor of art and design, is part of the 181 Collective, which will be conducting a desert research project as an invited residency at the AZWest Experimental Living Cabins, Wonder Valley, California, in late September. The 181's upcoming October project at Mission Street Arts in Jemez Spring, New Mexico, will include UD alumni Brandon Boan, Brittany De Nigris, Aaron K. Hoffer, Phil McGaughy, Joe Netta, Jason Rhodes and Charlotte Thurman. Donovan's own work will be exhibited in the group show "Exchange," curated by Lisa Panzera at the Shirley Fiterman Art Center at Borough of Manhattan Community College of City University of New York, opening online and in the gallery in September. In October, Donovan will be a virtual visiting artist with ceramic classes at the Institute of American Indian Arts in Santa Fe, New Mexico. In late 2020, she has been invited to contribute to an anthology "The Art of Living" to be published by Poetose Press.
To submit information for inclusion in For the Record, write to ocm@udel.edu and include "For the Record" in the subject line.