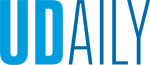 Town hall to address UD's budget challenges
Article by UDaily Staff September 30, 2020
President Assanis will present, take questions on pandemic's impact on University financial outlook
University of Delaware President Dennis Assanis will present information and take questions about the University's current budget challenges at a virtual General Faculty meeting and town hall for the UD community at 3 p.m., Thursday, Oct. 1. The meeting is open to all members of the UD community.
"The pandemic has continued to negatively affect UD's financial situation," Assanis wrote in a message to faculty and staff on Sept. 24. "Without extensive mitigation steps, it is becoming increasingly clear that our University could be facing a gap between revenues and expenses of approximately $250 million. For this reason, I feel it is essential for everyone in our community to understand these unprecedented financial challenges and the reasons why significant cost-cutting measures, beyond those we initiated this past spring, are now necessary."
Following the presentation, Provost Robin Morgan will moderate a question-and-answer session with the president.
Members of the UD community may submit questions by 3 p.m. Wednesday, Sept. 30, using this form. Similar questions may be consolidated, and best efforts will be made to address as many questions as possible in the time available.
To be able to submit questions during the meeting, members of the UD community may register for the town hall here. Questions submitted during the meeting might not be addressed due to time constraints.
The meeting will also be available on UDLive.