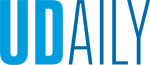 DENIN internship opportunities
Article by Yolanda Williams-Bey September 23, 2020
Undergraduate students can apply until Oct. 16
The Delaware Environmental Institute (DENIN) is now accepting applications for its 2020-2021 Project WiCCED (Water in a Changing Coastal Environment) undergraduate academic year research internships. Applications are being accepted via an online form and are due by 5 p.m. on Friday, Oct. 16.
The program will take place virtually or in person when feasible during the 2020-2021 academic year beginning in November. In addition to completing an independent research project, interns participate in skill-building seminars on such topics as attending graduate school and making a research presentation. Project WiCCED Scholars will present their work virtually in May 2021. Interns also receive a stipend of $4,000.
Sophomores, juniors and seniors with an interest in climate, sea level rise, water quality, land use, soil contamination and remediation, environmental sensing and monitoring, economics, ethics, or environmental policy are eligible to participate. DENIN highly encourages individuals from groups historically underrepresented in STEM to apply.
Interested students are encouraged to attend Project WiCCED's Seminar Series, which features presentations by Project WiCCED research leaders. These seminars occur on the third Wednesday of the month. For specific questions about the academic year internship program, contact Yolanda Williams-Bey at yolanda@udel.edu.
For more information about specific projects offered this year and news from the program, please visit the Project WiCCED website; https://projectwicced.org. The resource tab has projects.