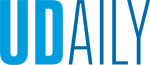 Frontiers of Discovery, sand tiger sharks: youtube.com/watch?v=6RwdfPYZYiM
Measuring sharks, carefully
Article by Tracey Bryant Photos courtesy of Cara Lamberty and Tanya Houppermans | Video by Jeffrey C. Chase September 09, 2020
UD student Cara Lamberty uses lasers and photography to research sand tiger sharks
Editor's note: Research, community service, internships and study abroad typically make summers memorable for many University of Delaware students. While the coronavirus (COVID-19) pandemic has sidetracked some of these activities, UD students are continuing with hundreds of remarkable projects remotely. Check out our series of profiles and stories, which also are being highlighted on the Summer Spotlight website.
Cara Lamberty, a marine science major with a concentration in marine biology, expects to graduate in May 2021. She is from Elkridge, Maryland.
Q. What are you studying and with whom?
Lamberty: My project focuses on sand tiger shark aggregations off the coast of North Carolina with Dr. Jennifer Wyffels, research scientist for the South-East Zoo Alliance for Reproduction and Conservation (SEZARC) and visiting scholar at UD. I am measuring the length of sharks from digital images using laser photogrammetry. Laser photogrammetry is a technique that combines underwater photography with laser pointers all mounted on a special rig. When the camera is aimed at a shark, the laser marks are projected onto the shark, and the photo can be used to calculate the shark's length. The maturity status of the shark can then be assigned based on its size.
Q. What inspired this project?
Lamberty: This project pulls from data collected for Spot A Shark USA, a citizen science research program led by North Carolina Aquariums in collaboration with several other aquariums and organizations. Scuba divers are encouraged to upload their photos of sand tiger sharks spotted during recreational dives along with images uploaded from professional divers. Each shark has a unique spot pattern on its side that can be used to identify it from other sharks. This is how we can record the number of sharks present and which sharks return to the same location. This shark database is a collaborative effort from citizen scientists managed by North Carolina Aquariums. My project is to analyze shark length from images submitted to this database.
Q. What is it about this topic that interests you?
Lamberty: Having lived on the East Coast my whole life, I am very interested in learning more about shark populations along the East Coast as sharks are incredibly important for a healthy marine ecosystem. Classified globally as vulnerable under the International Union for Conservation of Nature (IUCN) Red List, sand tiger sharks are in need of further conservation efforts for their protection. Shark population dynamics and shark behavior are important to help set conservation protections. In this project, shark measurements inform the maturity status so we can understand whether this habitat consists of mature or immature shark populations. I am excited that I get to be a part of this community effort and my daily work allows me to experience their dives from my home. Seeing the beauty of the sharks in their own habitat makes me feel more connected to the sharks and the importance of their continued conservation.
Q. How has COVID-19 shaped your plans for this project? Is flexibility something that comes easily for you?
Lamberty: I feel very thankful that I am able to continue this project when plans for the summer changed. Fortunately, this project allows me to work from home, but in the future I hope to have more involvement in person. At the present time, I am glad to offer any help for continuing this project from home. Everyone involved has been very flexible to be able to move forward with the project.
Q. What are the possible real-world applications for your study?
Lamberty: Being able to understand population dynamics of sand tiger sharks along the East Coast is important to be able to work to protect them. Sand tiger sharks are listed as vulnerable by the IUCN Red List and to aid in their population growth, knowing locations that sand tiger sharks frequently return to each year is beneficial. Also, by determining their measurements each time the same shark returns to a location can inform growth patterns and which individuals are mature.
Q. How would you explain your work to a fifth grader?
Lamberty: For my project, I look at sand tiger shark photos and measure the length of the shark. The camera used to take the shark photos has laser pointers that appear on the shark. The laser marks that appear on the shark are similar to putting a ruler on the side of the shark to take the measurement. Using these measurements, we can determine which sharks are adults without needing to interact with the shark directly.
Q. What advice would you give younger kids (middle school or high school) with similar interests?
Lamberty: Get involved in your community with environmental projects. I learned a lot from volunteering at the National Aquarium, which helped me to learn more about marine science and ocean conservation and know that it is the career I want to pursue. A lot of my passion for marine science came from being involved in organizations that sparked my interest in my community.
Q. Have the changes required by the pandemic changed your perspective on anything? Would you share an example or two?
Lamberty: During this pandemic, the health of our community is dependent on each person doing their part. We are reminded how everyone is connected and how our actions impact others. In the same way, in order to protect the ocean and its inhabitants, conservation requires the participation of everyone. My hope is that we come out of this pandemic more aware of how our health and the health of the planet is dependent on taking responsibility for our actions.