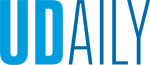 Civic engagement workshop series
Article by Julie Millisky Graphic by Julie Millisky September 30, 2020
Blue Hen Leadership Program to facilitate discussion about how to get involved
The Blue Hen Leadership Program at the University of Delaware is proud to present a series of workshops focused on civic engagement. UD community members are invited to participate in workshops that feature University faculty, local elected leaders and registered student organizations. Interested students, staff, and faculty can RSVP for each workshop here: bit.ly/BHLPFall2020.
This series will try to increase students' awareness of civic engagement beyond the voting booth and inspire the UD community to take values-driven actions during the 2020 election season.
On Thursday, Oct. 1 at 5:00pm, Lindsay Hoffman, associate professor in the Department of Communication, will launch the series with her interactive workshop, entitled "Crucial Conversations: Why Good People Are Divided by Politics and What to Do about It."
This goal of the workshop is to explore the moral foundations of our political beliefs, and reveal that many of our beliefs are rooted in our emotional reactions. Once we are aware of how and why we react the way we do in difficult conversations, we can work to improve our dialogue with others. The discussion will also explore our cognitive biases that may sometimes guide us in the wrong direction.
The workshop series will continue at 3 p.m. on Monday, Oct. 12 with members of Let's Talk, a UD registered student organization. Let's Talk aims to spark conversations on prevalent issues, and serves as a safe space for students to learn and speak about issues of varying topics. Let's Talk executive board members will discuss the importance, power, and impact of conversation.
Participants will join Let's Talk to reflect on the impact Daryl Davis made by convincing 200 KKK members to leave the Klan though conversation, and how folks can take away the key concepts of his strategy to apply them to their own personal lives.
The workshop has other events on its schedule. Members of the UD community interested in attending one or more of these workshops should RSVP at bit.ly/BHLPFall2020 to receive the Zoom link.
The Blue Hen Leadership Program aims to have a themed series each semester, with the upcoming spring series focused on women's leadership development. Any interested UD students can join BHLP before registration for Tier 1 closes on Monday, Oct. 5 using this link: bit.ly/BHLPTier12021.