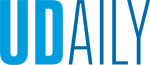 Fostering creative expression
Article by Karen B. Roberts Photo courtesy of Alexis Edmonds | Illustration by Jeffrey C. Chase September 11, 2020
Alexis Edmonds tackles tough topics through art
Editor's note: Research, community service, internships and study abroad typically make summers memorable for many University of Delaware students. While the coronavirus (COVID-19) pandemic has sidetracked some of these activities, UD students are continuing with hundreds of remarkable projects remotely. Check out our series of profiles and stories, which also are being highlighted on the Summer Spotlight website.
Alexis Edmonds is an exercise science major from Hockessin, Delaware. She expects to graduate in May 2023.
Q: What are you studying, where and with whom?
Edmonds: I am studying life skills and English enrichment among middle and high school students, under the guidance of David Teague, a professor of literature at the University of Delaware Associate in Arts Program in Wilmington. I am partnered with the YWCA of Delaware's Wilmington location, where I am developing creative learning modules to expand a student's thinking and engage them in real life prompts around topics, including race and equality, nature and mental health.
Q: What inspired this project?
Edmonds: My project was fueled by my need to be creative, as well as the need to address social issues. I also wanted to educate younger students about various topics. Discussions and activities regarding race, mental health and therapy through art are included in the modules I made. When educating a younger audience, my activities are based on the task at hand; whether it be reviewing a poem or doodling to music for five minutes. This gives a younger audience, students 11-14 years old, an introduction and an outlet/resource to talk about real problems in life. Students participating in these modules will learn to express themselves, if not verbally, then through art. The activities I've created aim to increase creativity and expand thinking while in groups, and later can be applied individually with children for deeper-level thinking. COVID-19 has impacted my project and research immensely, so my modules are now catered to be taught over Zoom calls. Although these modules are more ideal in a face-to-face environment, I've customized my lessons to fit any setting. For example, one activity would be playing three different songs while having the students doodle to help fuel our group discussion when students share their artwork and feelings with their classmates over Zoom.
Q: What is it about this topic that interests you?
Edmonds: The topics I address in my research, such as social issues and racism, are easier to communicate to children through poetry, song, dance, etc. It interests me because I believe creative tools can be used to explain harsh topics and realities to younger audiences. This research is especially needed now because of COVID-19. The modules I've created would help spice up a traditional online classroom setting and hopefully engage the younger audience. Harsh topics or realities being discussed in my modules are topics such as "the reality for Black Americans" or trying to break the mental health stigma and showing students it's okay to receive help and find creative coping mechanisms.
Q: How has COVID-19 shaped your plans for this project? Is flexibility something that comes easily for you?
Edmonds: COVID-19 has made it a lot harder to carry out my research than if we were in person. I feel that virtual learning isn't as personal or intimate when discussing skills such as studying tips or discussing racial climates with students. Although face-to-face connections may be missing, I've been creating lesson plans and activities for my community partner, the Wilmington YWCA, around three main topics: race and equality; nature through poetry; and art, mental health and activities. Flexibility is something that comes easy to me because I like to solve problems and I don't mind a challenge.
Q: What are the possible real-world applications for your study?
Edmonds: Real world applications of my project include providing students life skills and tools, but also trying to help them establish the idea of equality. When engaging with my lesson plans, students will discuss life and social issues through poetry, song and other art forms.
Q: How would you explain your work to a fifth grader or someone's grandparent? (Feel free to use an analogy if that helps)
Edmonds: I would explain my work to a fifth grader or grandparents stating that my project contains methods of creative learning. These creative methods might be through poetry, song, dance, etc. I would explain that we will use these creative methods as tools to talk about what is happening in the world and what is happening individually and internally within students.
Q: What advice would you give younger kids (middle school or high school) with similar interests?
Edmonds: Never let anyone stunt your creativity. Art is the only authentic stamp that humans have on the world. Explore different art forms as much as possible, it might even be therapeutic.
Q: Have the changes required by the pandemic changed your perspective on anything? Would you share an example or two?
Edmonds: The changes brought about by the pandemic have further molded my personal negative thoughts regarding technology and social media. On the plus side, digital media has been used to highlight movements during quarantine, such as the Black Lives Matter movement, and to help people feel connected. However, self-isolation has made younger generations more reliant on using their technology to feel connected to the outside world. My 14-year-old sister, for example, is now completely blinded by social media and its messages, some of which are negative.