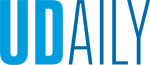 Speakers to explore connectivity
Article by Matthew Creasy Photos courtesy of UD Student Centers October 22, 2020
Community invited to virtual TEDx University of Delaware event Oct. 27 featuring eight UD-affiliated speakers
TEDxUniversityofDelaware's third community-wide event will be held at 4 p.m. on Tuesday, Oct. 27. All members of the University of Delaware community are invited to watch on UD Live via the event's website: www.tedx.udel.edu.
The theme of this year's event is connectivity and features eight speakers from UD faculty, staff, students and alumni. "Connectivity" — meaning, "the state or extent of being connected or interconnected" — elicits mental images of technology, hardware, cellphones and, of course, people. But it also can be taken in the abstract to mean the air we breathe, the environment in which we live, work and love; the relationships we make and the ideas we share. The event and the panel discussion after aims to connect the University community and local community members together through shared ideas.
The event will feature one undergraduate student, one graduate student, two faculty, three alumni and one former faculty member. These TEDx talks represent some of the most compelling ideas worth spreading this year from the University community.
Speakers and Topics:
Seyanna Barrett, Class of 2020 — "Don't Over Think, Just Do"
Emily Christopher, junior, College of Engineering — "Women in Construction"
Barret Michalec, former associate dean and professor in College of Health Sciences — "The (Super)Power of Emotional Contagion"
Joshua Stout, doctoral candidate in sociology — "What Happens to Those Left Behind?"
Jacquie Jordan, UD alumna — "Generation X: Why We Deserve New Branding"
Quinetta Roberson, UD alumna — "The Other Side of Bias"
Muqtedar Khan, College of Arts and Sciences professor — "Engage in Politics as if you have made eye contact with God"
Julie Kohn, College of Engineering professor — "Wealth Disparity and Community"
The pre-recorded talks will be streamed during the event, with participants able to interact with most presenters during the panel discussion. Recordings will be available later via the TEDx YouTube channel.
TEDxUniversityofDelaware has previously organized events around the themes of power and adventure. Talks from these events can be viewed on the TEDxUniversityofDelaware website, and have garnered more than 100,000 collective views.
In addition to the event on Oct. 27, TEDxUniversityofDelaware is proud to announce a "Countdown" event focused on climate change at 4 p.m. on Nov. 17. This event will feature streamed talks from the international TED main stage followed by a panel discussion with faculty, staff, and students from around the University. All are also invited to register for this event on the website.
For more information about either of these events, or TEDxUniversityofDelaware in general, please contact Matthew Creasy, TEDxUniversityofDelaware organizer at mcreasy@udel.edu.
About TEDx, x = independently organized event
In the spirit of ideas worth spreading, TEDx is a program of local, self-organized events that bring people together to share a TED-like experience. At a TEDx event, TED Talks video and live speakers combine to spark deep discussion and connection. These local, self-organized events are branded TEDx, where x = independently organized TED event. The TED Conference provides general guidance for the TEDx program, but individual TEDx events are self-organized. (Subject to certain rules and regulations.)
About TED
TED is a nonprofit organization devoted to ideas worth spreading, usually in the form of short, powerful talks (18 minutes or fewer) delivered by today's leading thinkers and doers. Many of these talks are given at TED's annual conference in Vancouver, British Columbia, and made available, free, on TED.com. TED speakers have included Bill Gates, Jane Goodall, Elizabeth Gilbert, Sir Richard Branson, Nandan Nilekani, Philippe Starck, Ngozi Okonjo-Iweala, Sal Khan and Daniel Kahneman.
TED's open and free initiatives for spreading ideas include TED.com, where new TED Talk videos are posted daily; the TED Translators Program, which provides subtitles and interactive transcripts as well as translations from thousands of volunteers worldwide; the educational initiative TED-Ed; the annual million-dollar TED Prize, which funds exceptional individuals with a "wish," or idea, to create change in the world; TEDx, which provides licenses to thousands of individuals and groups who host local, self-organized TED-style events around the world; and the TED Fellows program, which selects innovators from around the globe to amplify the impact of their remarkable projects and activities.
Follow TED on Twitter at http://twitter.com/TEDTalks, on Facebook at http://www.facebook.com/TED or Instagram at https://instagram.com/ted.