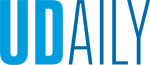 Students Have Help for the Essentials
Article by Casey Impagliazzo October 13, 2020
ODS Essentials webpage details resources for food, housing insecurity and financial crisis
The University of Delaware's Office of the Dean of Students (ODS) connects students with resources for their success, including nutritious food, toiletries, housing assistance, and financial aid in times of unanticipated crisis. More details can be found at the webpage below.
Blue Hens without reliable access to a sufficient quantity of affordable, nutritious food have several options. Blue Hen Bounty, a food pantry housed in St. Thomas' Parish in Newark, is open by appointment to any UD student with a UD ID and facilitated by the Episcopal Campus Ministry, a registered student organization at UD. Blue Hen Bounty also has basic toiletries and hygiene products. ODS is also available to meet with students experiencing food insecurity to connect them with support, including the Swipe Out Hunger meal swipe initiative as well as the Student Crisis Fund.
The Student Crisis Fund is a community fundraising effort that helps students weather unanticipated financial crises such as illness related travel costs or medical expenses, replacement of belongings after a natural disaster, or food/housing insecurity. Students that need a laptop for the semester can also work with ODS to access the Laptop Loaner program.
The webpage linked below provides more details, including options for students facing housing insecurity on or off campus. ODS is actively working to centralize related support services, and welcomes ideas for additions to this page via email to deanofstudents@udel.edu. For more information, visit: https://sites.udel.edu/deanofstudents/essentials/