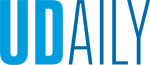 New perspectives on Newark
Article by Beth Miller Photos by Kathy F. Atkinson October 23, 2020
UD's Biden School team produces interactive map of Newark's public art inventory
Looking for some good, new routes for your pandemic walkabout?
Lace up your trusty walking shoes, dig out whatever it is that gets you moving outside or just point your web browser to Newark's new interactive Public Art Story Map and take it for a test drive.
The Geographic Information System (GIS) map, created this year by research staff and students from the University of Delaware's Institute for Public Administration (IPA), will point you to murals, sculptures, paintings and other artistic creations around the City of Newark and UD's campus. Then, as a knowledgeable walking buddy might, it will give you some of the backstory of each site.
Some of the almost 100 spots on the map are landmark, iconic type spots — things Newark residents and those who make regular rounds in the city have seen so many times they barely notice them anymore.
Some will likely be new discoveries.
All are permanent fixtures and freely accessible to the public for at least eight hours each day, which was the working definition of "public art" in this project, managed by IPA Policy Scientist Marcia Scott.
And all help to reveal the character and community of Newark. That's important for prospective students and faculty, of course.
"There's an evaluation of — is this community a good place for my son or daughter? Is it safe? Is it stimulating? Are there things to do other than study?" Scott said.
And it's important for residents, business owners and all who are interested in exploring open spaces, recreational areas and sites of cultural significance.
"Newark is not just a university campus," she said. "It's a destination for everyone…. Public art adds to the cultural, aesthetic and economic vitality of a community. It supports economic growth and sustainability, contributes to a community's identity, fosters community pride and social cohesion and helps establish unique and culturally active places. Yet public art often blends into the environment and goes virtually unnoticed."
Among the exhibits are a series of downtown murals commissioned as part of a City of Newark beautification project, a collection of sculptures by local artist Charles C. Parks, and the symbolic "Wings of Thought" sculpture that serves as the focal point of UD's Mentors' Circle.
The new map offers a fresh perspective on old and new items. Each entry provides images and descriptions of the featured art, including the names of the artists (if known), the date of the installation, the location and other contextual information.
Pulling that together with care and precision took months, despite an innovative approach the project team used to launch the work.
Backed by several small grants from the UD Partnership for Arts and Culture, the team started its work by conducting an inventory of public art. To tap into the community's knowledge, the team used a survey app developed by Nicole Minni, IPA associate policy scientist and GIS specialist, to make it easy for anyone to submit suggestions and information.
Two undergraduate IPA Public Administration Fellows — Ally Michalowski an Honors College graduate of Hershey, Pennsylvania, and Jillian Cullen of Kearney, New Jersey — used the app to gather information and knowledgeable artists and members of the Newark Art Committee, UD's Department of Art and Design, UD's Special Collections and Museums and the Newark Arts Alliance contributed to the research.
Then came the coronavirus pandemic (COVID-19) and the rapid shutdown of public gatherings, UD's campus and almost all of its operations.
"The pandemic certainly presented a roadblock to public engagement but didn't derail the project," Scott said. "While the use of technology is great, the support and involvement from public, private, non-profit and academic stakeholders is really critical to the inventory process."
As the list of public inventory was researched and completed, Michalowski added images, geo-locations and contextual information to the story map.
The inventory also was added to FirstMap, Delaware's central repository for data-based maps.
Michalowski produced a video describing how the inventory and map were developed, which she presented at UD's Undergraduate Research Symposium in August. Another video was produced for UD's Art in the Garden event.
"There is a strong interest in using arts-based placemaking as a catalyst for economic development in Newark," Scott said. "The use of the crowdsource app can be replicated to conduct art inventories in Delaware or elsewhere. Visual tools, like the Story Map and video, can both enhance the public's experience with and appreciation for public art."
Jim Jones, emeritus professor of history at West Chester University, has led history-based walking tours of Newark for several years and was interested to browse the new map.
"I recognize many of the pieces of art," he said in an email. "One thing that interests me is some of the portraits of people from Newark's past. There was a time when the College's Board of Trustees always included notables (all males, I'm afraid) from the town, so I recognize a number of names from their business and real estate activities in Newark."
The project raises new questions, too, Scott said, and underscores the need for a public art plan.
"Where are there gaps in public art? Is there art inequity?" she said. "Public art should be enjoyable for everybody. What should the future inventory be? What kind of money should be invested in a piece of art?"
The new map allows for additions as the city's inventory grows, Michalowski said.
The work was supported by UD's Community Engagement Initiative Partnership for Arts and Culture.
Institute for Public Administration
Established in 1973, IPA addresses the policy, planning and management needs of its partners through the integration of applied research, professional development and the education of tomorrow's leaders. IPA is a research and public service center in the Joseph R. Biden Jr. School of Public Policy and Administration at the University of Delaware.