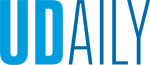 UD PCS programs aid region
Article by Adam S. Kamras Photo courtesy of the Upward Bound Classic program and Dickinson Theatre Organ Society October 12, 2020
Two initiatives provide more than $100,000 of support apiece
In addition to the impact it makes by educating adult and nontraditional learners, the University of Delaware's Division of Professional and Continuing Studies (UD PCS) is always looking for ways to expand its reach and further benefit the state and the surrounding region.
Along with offering scholarships and discounts to make its programs accessible to more students, some courses incorporate community assistance right into the lessons and activities. Two UD PCS initiatives, the University of Delaware PCS/ETC Test Prep Scholarship Fund and the support of local nonprofit organizations by its Social Media Marketing program, have provided more than $100,000 apiece of aid to date, albeit in very different ways.
Both of these programs were recently recognized at the virtual 2020 University Professional and Continuing Education Association (UPCEA) Mid-Atlantic Region Conference, where the PCS/ETC Test Prep Scholarship Fund received the Partnership Award and the Social Media Marketing program received the Engagement Award.
Helping low-income students
Although UD PCS strives to competitively price the ACT, SAT, GRE, GMAT and LSAT test prep courses it offers via a partnership with Educational Testing Consultants (ETC), these classes still remain out of reach for many students. Shortly after launching the programs in 2015, Patricia Allen, UD PCS program coordinator, and Steve Shotts, ETC CEO, discussed the importance of this issue and ways to address it.
"We both knew that low-income students could increase their chances of qualifying for college scholarships with higher test scores and that the value of their prep courses would be multiplied many times over," said Allen.
They agreed to establish the University of Delaware PCS/ETC Test Prep Scholarship Fund, which includes full course tuition and any required books to selected students meeting federal low-income guidelines for TRIO programs. By structuring the scholarships so that the non-paying students are spread out among the offerings, each course can still meet its budget objectives with paying students.
"Students from economically disadvantaged backgrounds pursuing higher education opportunities face many obstacles, not the least of which is standardized testing," said Shotts. "Unfortunately, standardized test scores are strongly correlated with family income, so the most disadvantaged students are the least likely to achieve satisfactory scores on these tests."
Since launching the fund in 2015, 172 scholarships totaling $116,918 have been awarded. More than 40 of these seats have gone to UD's Upward Bound Classic program, which provides tutoring and academic support to students at target high schools in New Castle County.
By promoting the scholarship fund in conjunction with the efforts being made to fill the paid seats, there are no costs in addition to the value of the courses. Numerous on- and off-campus departments and local organizations, including the McNair Scholars Program, Jobs for Delaware Graduates, Christina Cultural Arts Center and the Wilmington NAACP, have helped spread the word to potential candidates.
"The scholarship fund has given us the opportunity to increase our test prep program's exposure via civic engagement," said Allen. "We are all very proud of how it has developed and delivered opportunities to so many students. At the same time, the overall program has grown and benefited from the increased visibility and not suffered any loss of revenue because of the scholarships."
Shotts has also been pleased with the scholarship program and said ETC looks forward to continuing to work with UD PCS to expand access to higher education students regardless of their financial circumstances.
"By offering participants the same high-quality test preparation classes available to their more affluent peers, the program helps to level the playing field and broaden the educational opportunities available to students in need," said Shotts. "Of the many outreach programs with which we've been involved over the years, the University of Delaware's program is the boldest, most innovative and most successful."
Social media students support nonprofits
While the University of Delaware PCS/ETC Test Prep Scholarship Fund makes it possible for students to register for classes, the Social Media Marketing program has the enrolled learners providing assistance to others.
When UD PCS reintroduced its Social Media Marketing program in 2018, following a one-year hiatus, it recognized an opportunity to simultaneously train students and help others in the region. Since community-based nonprofits often face challenges with social media success because of their size and lack of funding or full-time staff, an application process was established to allow local 501(c)(3) nonprofit organizations to request assistance, completely free of charge.
"In an online world filled with noise and distractions, it's more important than ever that organizations – especially nonprofits – reach their audience at the right time, in the right place and with the right message," said Nancy Dibert, UD PCS Social Media Marketing program director.
Consisting of an eight-week Fundamentals of Social Media Marketing Certificate and a 15-week Advanced Social Media Marketing for Business Certificate, each class incorporates hands-on assignments that aid nonprofits. Working in teams, fundamentals students assist organizations that have a very basic social media presence, while advanced students support nonprofits that already have a solid social media presence. Students establish social media protocols and branding, and they create publication calendars and full campaigns around a cause or event central to the nonprofits' missions.
Over the last two years, UD PCS' Social Media Marketing students have provided approximately $113,500 in free assistance to 20 nonprofits in the region. Local organizations, including the Kennett Education Foundation, Wilmington Flower Market, Dickinson Theatre Organ Society, Red Clay Consolidated School District and Delaware Alliance for Nonprofit Advancement (DANA), have realized a variety of benefits, such as larger social media followings, increased donations, more ticket sales and improved communication with stakeholders.
Jessica Bell was both a student in the advanced class and a liaison for one of the participating nonprofits, the Delaware Alliance for Nonprofit Advancement. Bell said the students assigned to DANA presented numerous great ideas to help build engagement, add followers and ultimately increase membership.
"I gained more knowledge from the program than I ever could have imagined," said Bell. "To say the experience was a profound one would be an understatement. Because of my involvement with the class and what I learned, I have grown professionally and am now employed with a national marketing agency as its vice president, marketing operations."