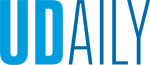 CANR dean announces departure
Article by UDaily staff October 29, 2020
Mark Rieger named executive vice president and provost at Florida Gulf Coast University
Mark Rieger, who has served as dean of the University of Delaware College of Agriculture and Natural Resources (CANR) since 2012, has been named executive vice president and provost at Florida Gulf Coast University (FGCU). The appointment was announced on Oct. 28 by FGCU President Mike Martin. Timing of transition to his new role is now being finalized.
"Mark Rieger has served the University of Delaware with distinction and dedication for eight years, providing outstanding leadership and a bold strategic vision for the College of Agriculture and Natural Resources," said UD President Dennis Assanis. "He has contributed significantly to advancing the land grant mission of the University and strengthening the connections of CANR with its alumni and donors. While all of us at UD will miss having Mark and Barbara in our community, we wish them great success in this new venture at Florida Gulf Coast University."
A decision about the appointment of an interim CANR dean will be made in the coming weeks.
Provost Robin Morgan said, "I am grateful to Mark Rieger for his leadership of the College of Agriculture and Natural Resources over the last eight years. During his tenure, I've had the privilege of seeing a number of projects there flourish and expand and the college's enrollments grow to record numbers. And I have watched Mark demonstrate great commitment to and compassion for his CANR colleagues, students, alumni and constituents. Through Mark's support of Cooperative Extension, UD's investment in agriculture has been consistent and greatly appreciated up and down the state of Delaware.
"I will miss Mark as a colleague—especially one who understands my love of agriculture and the UD Farm—and I wish him all the best in this next very exciting chapter," said Morgan, who preceded Rieger as CANR's dean.
Reflecting on his tenure at UD, Rieger said, "During my time at UD, I think I am most proud of the way CANR faculty, staff and administrators stretched to attain goals that seemed out of reach back in 2012. We set all-time enrollment records. We raised over $12 million to rebuild Worrilow Hall when people said we didn't have the donor base to do it. Extension grew its funding substantially through grantsmanship – not the typical pathway. And we have had some of the most highly cited researchers on campus. I have been blessed to see these wildly important goals come to fruition."
At UD, Rieger has driven several major initiatives in the college. Among them:
A $38 million redesign of Worrilow Hall was completed this fall, surpassing its original fundraising goal. The project includes the Genuardi Food Innovation Lab, a research and innovation space that includes equipment for UDairy Creamery cheese production and dairy processing, as well as a student test kitchen. Other Worrilow Hall features include large lecture spaces and state-of-the-art open concept labs to encourage collaboration across research groups, flexible student work lounges and core facilities dedicated to animal, soil, water and plant analyses.
Enrollment in CANR recently hit an all-time high of 1,084 students, including a 23% increase in undergraduates.
A multi-university initiative for collaborative research – the Delmarva Land Grant Seed Funding Program -- has brought together faculty and administrators from the 1862 and 1890 land grant colleges of agriculture in Delaware, Maryland and Virginia to build inter-institutional collaboration on issues relevant to the Delmarva region. International partnerships have been created with Catholic University of Cordoba in Argentina and Universidad de O'Higgins in Chile.
The college obtained gifts to support the Borel Global Fellows Program under Rieger's leadership, providing mobility stipends to African students to obtain graduate degrees from UD. In addition, he has championed entrepreneurial, student-run businesses and outreach to partners like the Helen Graham Cancer Center at Christiana Hospital.
In support of UD strategic priorities around diversity and inclusive excellence, Rieger partnered with the University's Office of Equity and Inclusion to conduct a college-wide assessment of diversity, equity and inclusion efforts and engagement. A new CANR diversity awards program was established for faculty and staff who go above and beyond to create a welcoming environment for people of all backgrounds. In addition, the recently convened CANR Diversity, Equity and Inclusion Committee has been tasked by Rieger with initiating an action plan from the assessment recommendations.
Before coming to Delaware, Rieger served as associate dean and professor at the University of Florida's College of Agricultural and Life Sciences from 2006-12, serving as interim dean from 2010-11. Earlier, he was on the faculty of the University of Georgia's Department of Horticulture, serving as professor from 1987-2006.
A graduate of Pennsylvania State University, he holds a master's degree in horticulture from the University of Georgia and a doctorate in horticultural sciences from the University of Florida.