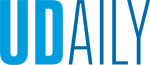 Insightful Networking and Breakfast is Optional
Article by Vanessa Spence October 16, 2020
WE Hatch is a new intitive powered by UD Horn Entrepreneurship.
University of Delaware students interested in entrepreneurial thinking
are invited to network with Horn Entrepreneurship. Our newly launched initiative, WE Hatch, empowering women in innovation and entrepreneurship has a new way to power through your mornings this fall.
At our Practical Insights and Networking "Breakfast Optional" Series, students will be able to meet two university alumni. This creates an opportunity to explore five tips from each alumni, things they wish they had known or practiced sooner. It is not just entrepreneurial but eye-opening.
The format is virtual providing small group discussion with each alumni then a recap and synthesis of ideas are done together. The insights gathered will become more in depth topics to explore and will shape the WE Hatch initiative with real-time and relative goals. As we proceed through the series the resulting information will be shared.
On Oct. 1, UD alumni Grace Leong (Class of 1988) and Palina Ivanova (Class of 2017) shared these insights:
• Understand early that trusted partnerships in personal and professional life are key to succeeding as an entrepreneur.
• Always hire people smarter than you, putting you in the powerful position of a continuous learner. This is imperative since we cannot do it all.
• Internalize a sense of confidence to combat imposter syndrome.
• Actively participate in community engagement.
• Pursue experiential learning opportunities.
Register for our next session Oct. 29, Nov. 12 and Dec. 3. All are held from 7:30 a.m. to 9:00 a.m. Anyone is invited to attend. For further information, please visit: https://www.signupgenius.com/go/20f0d4eadad2ea3fd0-thewehatch