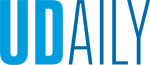 Electronic W-2 forms
Article by Human Resources Payroll October 22, 2020
Employees can now elect to receive their 2020 W-2 forms electronically
University of Delaware employees may now elect to receive their 2020 Form W-2 electronically. Employers must comply with specific IRS regulations to use electronic W-2 forms and employees must provide their consent to receive an electronic W-2 instead of a paper copy. There are many benefits to having your W-2 statement sent electronically, including:
• Providing easy and early access to your W-2 through Web Views
• Eliminating the chance of the W‐2 getting lost and protecting your information from theft
• Supporting the University of Delaware Green Sustainability Initiative
• Reducing the University's costs by cutting back on printing and mailing forms
If you do not take action, your W-2 form will be printed and mailed to your home address during the last week of January. Please confirm that your home address is correct in the HR system by going to the Employee Demographic Data Web View. If you have any questions regarding this notice or your Form W-2, contact the Payroll Department.
For further information, please visit: http://www1.udel.edu/payroll/