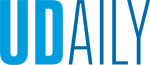 Delaware Debates
Article by Ann Manser Photo by Evan Krape October 05, 2020
Statewide candidate debates to be livestreamed Oct. 13, 14
The tradition of public debates at the University of Delaware among candidates for key statewide offices continues this month, with new features to protect health during the current coronavirus (COVID-19) pandemic while continuing a commitment to audience engagement and participation.
Delaware Debates 2020, a joint initiative of UD's Center for Political Communication (CPC) and Delaware Public Media, will be held on Tuesday, Oct. 13, and Wednesday, Oct. 14, with each debate beginning at 6:30 p.m. Both events will be live-streamed without an in-person audience from a studio on the UD campus.
The Oct. 13 debate will feature the major-party candidates for Delaware governor, incumbent Democrat John C. Carney Jr. and Republican challenger Julianne E. Murray.
On Oct. 14, the candidates for the U.S. House of Representatives will face off. Incumbent U.S. Rep. Lisa Blunt Rochester, a Democrat, will debate Republican Lee Murphy in the contest to be the state's lone member of the House.
No session in the U.S. Senate race will be held this year, as incumbent Democrat Christopher A. Coons has said he is unable to participate in a debate at UD with his Republican challenger, Lauren Witzke.
The gubernatorial and House of Representatives debates will occur virtually because of health concerns related to the coronavirus pandemic.
Ralph Begleiter, the retired founding director of the CPC and a former CNN journalist, will return to the University to moderate. He will pose questions about key issues facing Delaware and the nation, including the economy, the pandemic and climate change.
"I am thrilled Ralph Begleiter is back to moderate the debates this year. Ralph's knowledge of the issues and commitment to fairness ensures that the community will have what they need to compare the candidates and make their choice on election day," said Nancy Karibjanian, director of the CPC.
Some questions from students and members of the public will be added to the Delaware Debates 2020 program. Anyone who has a question for a candidate can submit it in advance by completing this form.
To watch the debates live, with no registration required, go to sites.udel.edu/udlive. The link will become active about an hour before each debate begins.
This year marks the sixth time the CPC has co-hosted Delaware Debates. For more information, visit Past National Agenda Events for videos of the debates in 2010, 2012, 2014, 2016, and 2018. Visit the Delaware Debates 2018 story for the UDaily article, official videos, transcripts, podcasts and photos.