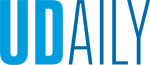 UD PCS offers self-paced online programs
Article by Adam S. Kamras Photo by iStock photo November 20, 2020
Classes provide professional development anywhere, anytime
In collaboration with MindEdge, a leader in online education founded by Harvard University and Massachusetts Institute of Technology educators in 1998 with a mission to improve the way the world learns, the University of Delaware's Division of Professional and Continuing Studies (UD PCS) recently introduced a variety of self-paced online programs that enable students to learn anytime, anywhere and across multiple devices.

The initial lineup consists of project management-focused exam prep trainings, Agile and Microsoft Project classes, and bundled courses for Project Management Institute leadership and strategic professional development units (PDUs).

"Our self-paced classes help students increase their skill sets, prepare to gain valuable industry-recognized certifications and advance in their careers in a flexible learning environment," said Vic Wang, UD PCS manager of customized learning. "These programs have been well received, and we are planning on responding to the demand for more offerings early next year."

The following self-paced programs are open for registration:

Agile
• Agile Certified Practitioner (PMI-ACP) Exam Prep
• Challenges for Agile Teams
• Integrating Agile Into a Waterfall Environment
• Introduction to Agile
• Principles of Scrum
Exam Prep
• Agile Certified Practitioner (PMI-ACP) Exam Prep
• CAPM Exam Prep Course
• CompTIA Project+ Exam Prep Course
• PgMP Exam Prep Course
• Project Risk Management: PMI-RMP Exam Prep
Microsoft Project
• Microsoft Project Basics
• Microsoft Project Intermediate
Professional Development Unit Bundles
• Leadership PDU Bundle – 3 courses
• Strategic PDU Bundle – 4 courses

In addition to customized pricing for groups of five or more, other discounts are available.
For further information, please visit: https://www.pcs.udel.edu/self-paced/