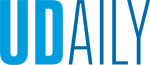 First-gen Hens
Article by Artika Casini Graphic by Don Shenkle | Photos courtesy of staff and students November 06, 2020
UD celebrates first-generation college students
It can be scary to be first. It can feel lonely, daunting and overwhelming to do something that hasn't been done before.
For first-generation students, who are the first in their family to attend or graduate from college, those anxieties can range from filling out complex financial aid forms, to understanding the unwritten rules of college life, to wondering, simply, "Do I belong here?"
At the University of Delaware, the answer is an emphatic, resounding yes.
National First-Generation College Student Day, held Nov. 8, is one of many ways UD seeks to honor the courage and tenacity of its first-gen population.
"It's our way of saying, 'We see you. We're proud of you. This is a big thing to celebrate,' " said Rachel Garcia, assistant director of student diversity and inclusion, a first-generation UD graduate herself and adviser to the We're First student group.
Established in 2015 to support other first-gen students as they navigate college life, We're First connects students to each other and to campus resources. Through activities like scholarship workshops and career fairs, it aims to help students access tools for collegiate success.
But the organization also helps students understand the unwritten codes of college life, such as how to email a professor (what's the proper tone?), or why it's not a weakness to attend office hours (why, in fact, it's a smart, strategic way to make yourself known).
"I know I can always go to anyone in the group with any questions," said sophomore Vienna Iacona.
"There's a strong sense of community," added sophomore Hadeel Ahmed. "If I ever need help, I just reach out."
At its core, We're First aims to make UD feel a little smaller—and to help first-gen students know that they aren't alone. 
Indeed, they aren't. Approximately 15% of Newark undergrads identify as first generation, while 35% of students on the Associate in Arts campuses do. 
Prominent University leaders also share the first-gen distinction, including President Dennis Assanis, Provost Robin Morgan and Executive Vice President and Chief Operating Officer John Long.
Pushing through
First-gen students understand the responsibility that comes with their pioneering path. 
Abandoned by her parents at age 10, Iacona was raised by grandparents who consistently encouraged her to attend college and "push through."  
While still in high school, she conducted research with UD, taking water samples on the Chesapeake Bay, and discovering her love for STEM. Today, she is a pre-vet major who hopes to earn a master's degree in agricultural business and economics. 
"Being the first, you want to make a statement," she said. "You know you need to do well."
While every college student aims to succeed academically, the pressures can feel uniquely pronounced for first-gen students.
"It can feel like there's a lot riding on you; that there's not much of a safety net if you fail," Garcia said. "Telling my mom that I didn't want to go to law school and wanted to pursue a somewhat less secure career field felt like one of the most nerve-wracking things I had done up to that point. I didn't want to let my family down."
It was only after speaking with her professors and advisers—in some cases, spending two to three hours in their offices—that Garcia found her passion in student development.
"It was because of people who invested in me and cared about my development that got me to where I am," she said. "I love working with students and watching their passion, commitment and energy."
Today, Garcia finds much inspiration in the We're First community she advises.
"It's a really hard working group that helps other first-gen students succeed," she said.
It is also a young organization with ambitious plans, according to President Iris Perez-Mazariegos, who lists a few: Keep our presence known, increase our programs, build relationships and connect first-gen students with first-gen alumni.
To learn more, visit https://sites.udel.edu/studentlife/firstgen/.