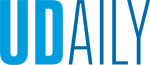 Why Choose a Minor in Professional Selling
Article by Jen Hendrickson May 11, 2020
May 14 webinar highlights benefits of sales minor regardless of major
The minor in professional selling and sales management is beneficial to any University of Delaware student, regardless of major. Join UD's Alfred Lerner College of Business and Economics for a webinar on May 14 at 11 a.m. to find out how you can make the most of this opportunity.
This minor will prepare you to work in a variety of industries, including packaged goods, finance, medical/dental sales, pharmaceuticals and telecommunications.
Current and former students will share their insights about the value of graduating with the minor. You'll also learn the program requirements and eligibility criteria.
Register for the webinar here: bit.ly/2xyrSGp
For further information, please visit: https://udel.zoom.us/webinar/register/3115881784324/WN_P0ryxieuTbOMVWDDLKkxsg