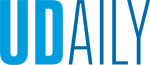 Creating a more just society
May 29, 2020
A message from UD President Dennis Assanis
Editor's note: President Dennis Assanis shared this message with the University of Delaware community on May 29.
Dear UD Community,
In the past several days, some deeply disturbing incidents in our nation have reminded us all that racism, discrimination and injustice continue to challenge our society, even as we strive to make our communities more diverse and inclusive. The deaths of George Floyd in Minneapolis, Ahmaud Arbery in Georgia and Breonna Taylor in Kentucky — as well as other incidents of violence and prejudice — are tragic and disheartening.
The University of Delaware unequivocally condemns violence and the racism that fuels it. These incidents stand in stark contrast to our institutional values of diversity, inclusion and respect for others, which are essential to our academic mission of educating global citizens who are dedicated to building a better world.
While such words are important and necessary to say, the real work of creating a more just society falls on each of us, every day and wherever we may be. The coronavirus pandemic has forced us all to be physically distant from one another, away from campus and often limited to our homes and neighborhoods. Yet we remain the University of Delaware community — strong and caring and committed to serving the needs of those around us. As our spring semester draws to a close and we embark on whatever summer plans await us, let us recommit ourselves to living out these values in our daily lives.
Sincerely,
Dennis Assanis, President