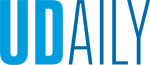 Ocean Currents summer lecture series
Article by Adam Thomas May 22, 2020
UD's College of Earth, Ocean and Environment takes Ocean Currents virtual this summer
The University of Delaware's College of Earth, Ocean and Environment (CEOE) will host a biweekly virtual lecture series at 7 p.m. on Thursdays throughout the summer using Zoom technologies.
The lecture series will kick off on Thursday, May 28 with Danielle Dixson, associate professor in the School of Marine Science and Policy, talking about tropical reef ecology.
Estella Atekwana, dean of CEOE, said the goal of the series is to share with the community some of the interesting and impactful research and service the college faculty and staff are doing. For years, the college's School of Marine Science and Policy has hosted Ocean Currents lectures during the summer on the Hugh R. Sharp Campus in Lewes. With the onset of the coronavirus (COVID-19) pandemic, Atekwana saw an opportunity embedded in this challenging new environment.
"Our aim is to have our science serve the public," Atekwana said. "Our faculty and staff in all disciplines are working on research that has the potential to benefit the lives of their neighbors and to be of interest to a wide range of people. This lecture series has had a rich history in Lewes, and we have been able to engage the community in conversations that mainly focused on  marine sciences. We thought this year was a perfect time to broaden the scope of the series. By taking it online, we hope to expand both the kinds of presentations that are offered and the audiences they attract."
The new lecture series will have eight speakers—double last year's presenters. While marine science will still anchor the series, the four additional speakers will come from CEOE's Department of Earth Sciences, Department of Geography and Spatial Sciences, Delaware Sea Grant College Program, and Delaware Geological Survey. With the new online format making the series more accessible, Atekwana expects more people from more of the state will be able to benefit from these unique learning opportunities.
For the first lecture, Dixson said that she plans to focus on "Reef Real Estate: How Coral Reef Animals Find Home." You can register for her lecture and all others in the series at https://bit.ly/2WLAkf2.
The lecture will focus on studies that Dixson has led, which involve the way fish choose a place to live, how they identify good habitat, what makes a good quality reef versus a poor quality reef, and how that information can be applied to conservation principles.
"If we're trying to preserve a coral reef environment, if we know what fish like or what corals like, that can give us insight into what's important to conserve," said Dixson. "If we're doing surveys and we're finding that those important things are not there, that is key information to being more effective in conservation."
With regards to what fish look for in their ideal home, Dixson said past studies show that topographic complexity is important. The number of places for juvenile and small fish to hide from predators is vitally important, meaning reefs that have died back and flattened out can be problematic.
Dixson and two of her graduate students have done work with 3-D printed coral reefs, using a biodegradable corn filament to print corals of different complexity levels and testing to see which complexity the fish like the most.
One of the ideas they've been testing is to determine if using 3-D printed corals could be a restoration technique where if a reef is flattened, putting an artificial but complex printed coral that looks and act just like real corals could be helpful for the fish to use the artificial coral in order to stay in the same location and hide from predators.
"We know that live corals actually like to settle on top of our artificial corals so essentially, we're providing kind of scaffolding to a broke down building that will eventually build itself back," said Dixson, likening the 3-D printed corals to Federal Emergency Management Agency (FEMA) trailers that provide temporary housing for individuals after a disaster which allows individuals to stay in the same place. She noted that if people who have jobs essential to rebuilding, like carpenters or plumbers, lose their homes in hurricanes and have to move away, it ends up hurting the entire city.
"That's kind of the same thing on a reef. Fish have different jobs that are really important," said Dixson. "Some of them are excavators. Some of them eat algae so they're weeders or gardeners. They all have different roles in the reef. So if you're missing animals, that can be a big problem."
Dixson is hoping those who attend the virtual talk will walk away with an appreciation for the refined behaviors and preferences of fish as well as the unique ways her lab is looking at advancing the cause of conservation of coral reefs.
"It's possible to think outside the box when it comes to the conservation of coral reefs because a lot of the research that my lab does may not be as conventional as others but I think that's important because sometimes by thinking out of the box, you actually make more headway," said Dixson.
Lectures in the Ocean Currents summer lecture series include: 
5/28 — School of Marine Science and Policy — Danielle Dixson: "Reef Real Estate: How Coral Reef Animals Find Home."
6/11 — Earth Sciences — John Madsen: "A Tale of Eggs, Caviar, and Anchors:  Atlantic Sturgeon in the Delaware and Hudson Rivers"
6/25 — School of Marine Science and Policy — Kate Fleming and Art Trembanis: "Grappling with ghost fishing in Delaware's Inland Bays"
7/9 — Geography and Spatial Sciences — A.R. Siders: "Living with the Shore: Visions of Adaptation for Coastal Communities"
7/23 — School of Marine Science and Policy — Jon Cohen: "From trash cans to crabs - understanding marine plastic pollution"
8/6 — Delaware Sea Grant — Chris Hauser, Ed Lewandowski, Chris Petrone: "Addressing changing coastal conditions in Delaware through green infrastructure: an overview of community needs, response actions, and case studies"
8/20 — School of Marine Science and Policy — Andreas Muenchow: "Icy Seas off Greenland - Scientific Musings of a Sailor in a Changing Climate"
9/3 — Delaware Geological Survey — John Callahan: "Hurricanes, Sea-Level Rise, and Coastal Flooding in the Mid-Atlantic"