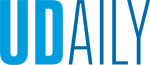 May 13-27: That's Interesting!
Article by Elizabeth Finkle May 06, 2020
Curiosity sparks conversations with UD faculty, staff
Learning new things provides all kinds of surprising benefits to one's mental health, primarily from the release of that famous feel-good brain chemical dopamine. Take some time to learn what interesting things UD faculty and staff are working on through a virtual series to spark some joy-inducing curiosity during Mental Health Month.
May 13 | 11:30 a.m. | Food Safety
with Kali Kniel, animal and food sciences
Consumer and industry food safety practices evolving with COVID 19
May 15 | noon | Photograph Preservation
with Deborah Hess Norris, art conservation
Preservation of photographs in the context of our work at UD
May 20 | 11:30 a.m. | Songwriting
with Mark Adams, School of Music
Songwriting and its application to mental health plus a few tips to get started writing your own songs.
May 22 | noon | Economics For Kids
with Bonnie Meszaros, Center for Economic Education and Entrepreneurship
Why teaching economics in elementary school is important
May 27 | noon | Panel Discussion -- Sustainability
with UD Sustainability co-chairs Chris Williams, College of Agriculture and Natural Resources, and Michelle Bennett, Facilities, Real Estate and Auxiliary Services
Sustainability in the realms of nutrition, native plants and current local priorities
Find the full Employee Health and Wellbeing Mental Health Awareness Month announcement at https://mailchi.mp/90815b99eef0/employee-wellbeing-may-newsletter-1364132.