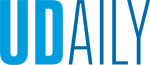 In Memoriam: E. Wayne Craven
Article by UDaily staff Photos by Kathy F. Atkinson, Debra Hess Norris and courtesy of UD Archives May 15, 2020
Community remembers pioneering art historian, teacher, mentor
E. Wayne Craven, the H.F. du Pont Professor Emeritus of Art History at the University of Delaware and a founder of its Department of Art History, who established the study of American art as a recognized field of scholarship, died Thursday, May 7, 2020. He was 89 and lived in Newark, Delaware.
"The Art History Department has been shaken by the loss of Dr. Wayne Craven," said Sandy Isenstadt, professor of art history and chair of the department. "He was a pioneer scholar in American art and vital in making our program a premier place for the study of American art, a position it holds even today, more than 50 years after he arrived on campus.
"He was also a beloved professor, powerfully affecting the careers of numerous art historians. We are honored to stand in his shadow at this moment and extend our thoughts to his family during this difficult time."
A noted authority on 19th century American art, and a pioneer scholar in the field, Dr. Craven published numerous books and articles during his long career and received many professional honors.
At UD, he held the Henry Francis du Pont Winterthur Chair in Art History, received Excellence in Teaching awards and the Francis Alison Faculty Award, the University's highest faculty honor, and in 2008 was awarded an Honorary Doctor of Humane Letters degree. He served as coordinator of UD's Winterthur Program in Early American Culture (now the Winterthur Program in American Material Culture) and as chair of the Delaware State Arts Council.
"While I never had the pleasure of meeting Wayne in person, I frequently heard faculty and alumni speak about him," John A. Pelesko, dean of the College of Arts and Sciences, said. "It's clear that his impact on his colleagues and students—and on the University's prominence in art history—was deep and meaningful. He will surely be missed."
Dr. Craven was an editor and consultant to a variety of journals and institutions, ranging from American Art Journal to the National Portrait Gallery and the Boston Museum of Fine Arts. In 1995, he was elected to the prestigious College of Fellows of the Philadelphia Athenaeum.
His extensive publications include two books that have been described as bibles in their fields. His 1968 book Sculpture in America, which grew out of an exhibition he curated at the Whitney Museum of American Art in New York, is considered the most thorough survey of American sculpture to date and is used extensively as a textbook. His American Art: History and Culture is a classroom standard and has been acclaimed by scholars and general readers for the imaginative breadth of its approach and the clarity of its text.
"Wayne Craven had an immeasurable impact on the field of American art history and material culture," said Wendy Bellion, the Sewell C. Biggs Chair in American Art History and co-director of the Center for Material Culture Studies. "A founding figure of the field, he was an adviser to generations of UD graduate students, many of whom went on to become leading scholars and curators."
In addition to those he advised personally at UD, Bellion said, "Whether he knew it or not, Wayne was indirectly mentoring a whole new generation of scholars" through his many books.
Dr. Craven joined the UD faculty in 1960 when, as he often recalled in speaking about his career, the number of art historians on campus was so small that they could hold a faculty meeting if they happened to pass each other in the hallway. At the time, art history was part of the Department of Art.
In 1966, Dr. Craven and the late William Innes Homer launched Art History as its own department, complete with a doctoral program, and helped lead it on its path to national prominence for its faculty scholarship and the achievements of its alumni. When it was founded, the new department had a limited number of faculty members and resources, but it benefited from an important founding gift from the Unidel Foundation and the full support of the University administration, Dr. Craven recalled in a talk he gave at the Department of Art History's 50th anniversary celebration in 2016.
The graduate program started small but had plans to expand rapidly, he said in that talk, adding, "We knew it wasn't going to be a large program, but that first group was a wonderful class."
Like Dr. Craven, the doctoral program specialized in American art, a field that had been largely overlooked by scholars at the time. In fact, he came to UD as a medievalist and only began learning about American art when he was required to teach a class in American painting, he said.
"I had nothing against American art," he told the audience at the anniversary celebration. "I just didn't know it existed."
After discovering his interest in the field, and realizing the potential for research in such an unexplored area of study, Dr. Craven became a pioneer in establishing American art as a legitimate subject of scholarly investigation.
Colleagues at UD remembered Dr. Craven fondly, not only for his wide-ranging scholarly interests but also for his courtesy, thoughtfulness, grace, generosity and humor.
Lawrence Nees, the H. Fletcher Brown Chair of Humanities and professor of art history, was applying for a faculty position at UD in 1978 when he first met Dr. Craven.
"He was courteous, calm, interested in my work, and kind," Nees said. "None of that ever changed." He also remembered Dr. Craven's "devilish sense of humor" in which he occasionally said unbelievable things with a deadpan expression and his reputation as a "natty" dresser that once earned him an unofficial "Best Dressed Professor" award from students in the 1980s.
Among the faculty, Nees said, "Wayne was an inspiration, showing how commitment to teaching, even teaching large introductory courses, was entirely consistent with a deep commitment to continuing productive research and publication."
Dr. Craven was also notable for welcoming information from conservators, said Joyce Hill Stoner, the Rosenberg Professor of Material Culture at UD and a professor and paintings conservator in the Department of Art Conservation. In the 1980s, as chair of the art conservation department, Stoner took some art history courses and found that Dr. Craven was an inspiring teacher who was also interested in technical discoveries in conservation.
"He was congenial and elegant, with perfect posture and monogrammed shirts," she said. "Wayne was always kind, gracious and helpful. His office door was always open."
Former students have also praised Dr. Craven, remembering him on social media as "a pathbreaking scholar" and "a lovely man" whose professional generosity "forged a path for future generations" at UD and in the field of art history.
Susan Rather, who earned her doctorate at UD and is now the Meredith and Cornelia Long Chair in Art and Art History at the University of Texas at Austin, returned to UD last year to deliver the annual lecture that is named in honor of Dr. Craven.
"I am so grateful to have seen Professor Craven in October 2019," Rather said. "I was one of the crop of graduate students who followed his trailblazing lead in study of American sculpture, so completely surrounded or closely preceded by accomplished others whom he inspired, in fact, that it hardly occurred to me then how uncommon it still was elsewhere. It seemed perfectly natural to want to write about sculpture of the United States but, of course, it was Wayne Craven who created that field. That's distinction."
Dr. Craven's continuing scholarly engagement last year, at the age of almost 90, "left me in awe," Rather said, and his colleagues on campus also witnessed his ongoing dedication to his work.
"He was continuing his research when we lost him," Stoner said. "He was often at the Winterthur library or the UD Morris Library, almost up until the end, and would always say a happy hello."
After his retirement, Dr. Craven "became a fixture in Morris Library, where he was always working on a new book and eager to hear about what the newest students in art history were doing," Bellion said. 
In awarding Dr. Craven an honorary doctorate at Commencement in 2008, the University Board of Trustees presented a tribute summarizing his career and thanking and saluting him for his teaching and writing.
"Several generations of world-class scholars, teachers, museum directors and curators can trace their academic lineage straight to you," the citation read, in part. "Having been called to be a keeper and transmitter of our American heritage, you have yourself become part of that heritage."
About E. Wayne Craven
Born in Illinois on Dec. 7, 1930, Dr. Craven was the son of the late Ernest Wayne Craven Sr. and Vera Viola (Cline) Craven.

He met his future wife, Lorna, at The John Herron Art School in Indianapolis, Indiana, which is now a part of Indiana University. They were married in Rochester, Indiana, in 1953 and that fall moved to Bloomington to attend Indiana University, where Dr. Craven received his bachelor's and master's degrees.

In 1957, they moved to New York City, where Dr. Craven attended Columbia University and received his doctorate in art history. The Cravens especially reveled in New York's cultural offerings of music, art and the theatre.
Their next move was to Massachusetts, where Dr. Craven taught at a women's college just south of Boston.
Dr. and Mrs. Craven came to Delaware in the fall of 1960, when he was appointed the Henry Francis du Pont Winterthur Assistant Professor of Art History at the University of Delaware. During his time at UD, he authored numerous books including American Art: History and Culture, Sculpture in America, Colonial American Portraiture, Stanford White: Decorator in Opulence and Dealer in Antiquities, Gilded Mansions and Marble Halls.
Among other accomplishments, he was honored to be guest curator of the Whitney Museum of American Art in New York City in 1976 and was guest curator, at the request of President Lyndon B. Johnson, of the sculpture section of "The Creative American," held at The White House in 1965.
In addition to his parents, Dr. Craven was preceded in death by his wife, Lorna Rose (Breseke) Craven. He is survived by his sister, Rebecca A. Marino (Francis) of Elkhart, Indiana; nieces, Rachel Gosc and Sarah Marino; nephew, Frank Ernest Marino; great nephew, Max Gosc; great nieces, Megan Gosc, Faythe Mishler and Novaleigh Marino; and sisters-in-law, June Goodwin and Nancy Breseke.
Due to the COVID-19 pandemic, a memorial service in Newark will be announced at a later date.
Contributions can be made in memory of Dr. Craven to the William I. Homer and Wayne Craven Fund for Graduate Studies at the University of Delaware. Please use UD's secure website,www.udel.edu/makeagift, to select the fund or send contributions to: University of Delaware, Gifts Processing, 83 East Main St., 3rd Fl., Newark, DE 19716.  Make checks payable to: 'University of Delaware' and include on the memo line 'in memory of Dr. Wayne Craven.'
Online condolences can be left on this site.