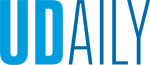 In Memoriam: Ron Ludington
Article by UDaily staff Photo by Kathy F. Atkinson May 29, 2020
Campus remembers Olympic champion, long-time skating coach
Ronald "Luddy" Ludington, the Olympic figure skating champion who directed the University of Delaware's Ice Skating Science Development Center from 1987-2010, died of natural causes on May 14, 2020, in Newark, Delaware. He was 85 years old.
Mr. Ludington, who coached skaters in nine consecutive Olympics and 36 World Championships, was instrumental in developing the professional education program and the coaches accreditation program at the University of Delaware. He was master-rated in figures and freestyle, dance/free dance and pairs skating by the Professional Skaters Association.
He coached multiple Olympians, including Kitty and Peter Carruthers, Carol Fox and Richard Dailey, Suzy Semanick (Schurman) and Scott Gregory, and Natalie (Catron) and Wayne Seybold). Nine of his skaters achieved world medal placements.
In addition, he started the only figure skating coaching practicum (minor) in the U.S., through which college students studied the art of coaching. At the time, there were only two other such programs, each in the Russian cities of St. Petersburg and Moscow. Upon successful completion of the practicum, Mr. Ludington also helped most of the students in the 18 graduation classes to find jobs throughout the country.
Named Coach of the Year in 1990, Mr. Ludington was inducted into the Ice Skating Hall of Fame in 1993, named to the World Ice Skating Hall of Fame in 1999, became the first ice skater to be named to the Delaware Sports Hall of Fame in 2000, joined the Professional Skating Hall of Fame in 2002 and was inducted into the Ice Skating Institute Hall of Fame in 2008.
His legacy lives on at UD, where many of Mr. Ludington's former students are coaches at the University's High Performance Figure Skating Center.
Mr. Ludington was born Sept.4, 1934, in Roxbury, Massachusetts, and attended Boston Tech High School. He and his first wife, Nancy Rouillard, won the 1956 national junior pairs championship, followed by winning the U.S. Senior Pairs Championships four consecutive years (1957-1960). They also took the bronze medal at both the 1959 World Championships and the 1960 Winter Olympics.
After his on-ice career concluded, Mr. Ludington remained an integral part of figure skating, including coaching at several Olympic events. He served on the President's Committee on Olympic Sports under President Gerald Ford, was a member of the Board of Directors of the United States Figure Skating Association for 10 years and served as a member of the Delaware Olympic Committee for many years.
Mr. Ludington is survived by his daughter Karen Ludington Gullotti and her husband, James, of Waltham, Massachusetts; son Michael Ludington and his wife, Diane, of Jacksonville, Florida; sister Charlotte Ludington of Sherborn, Massachusetts; granddaughters Jaime Deschamps and Jennifer East; and great grandson Wyatt.
A memorial service to celebrate Mr. Ludington's life and career will be held at a future date. Donations in his name can be made to The Skating Academy at the Patriot Ice Center, 101 John Campbell Rd, Newark, DE 19711.