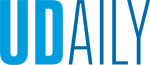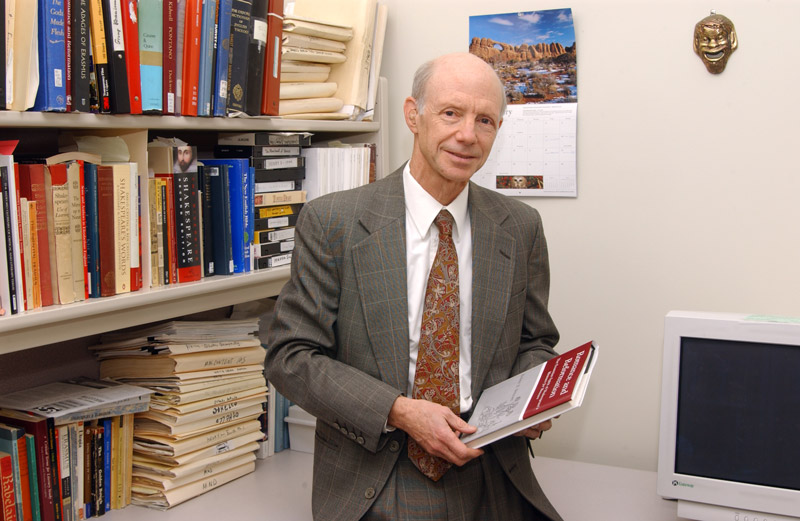 In Memoriam: Robert Bennett
Article by UDaily staff Photos by Kathy Atkinson, University Archives and courtesy of the Bennett family May 12, 2020
Campus community remembers Shakespeare scholar, runner, environmental activist
Robert "Bob" Bennett, professor emeritus of English at the University of Delaware, passed away peacefully at his home on March 16, 2020, surrounded by his family. He was 78.
At the University, Dr. Bennett taught English literature, specializing in Shakespeare and modern theatre, from 1969 until his retirement in 2007. He enjoyed teaching both English and non-English majors, demonstrating that the lessons and delights of Shakespeare are as accessible to athletes and engineers as to anyone else. In addition to a sly sense of humor, he was well known for involving all the students in his classes in "acting projects."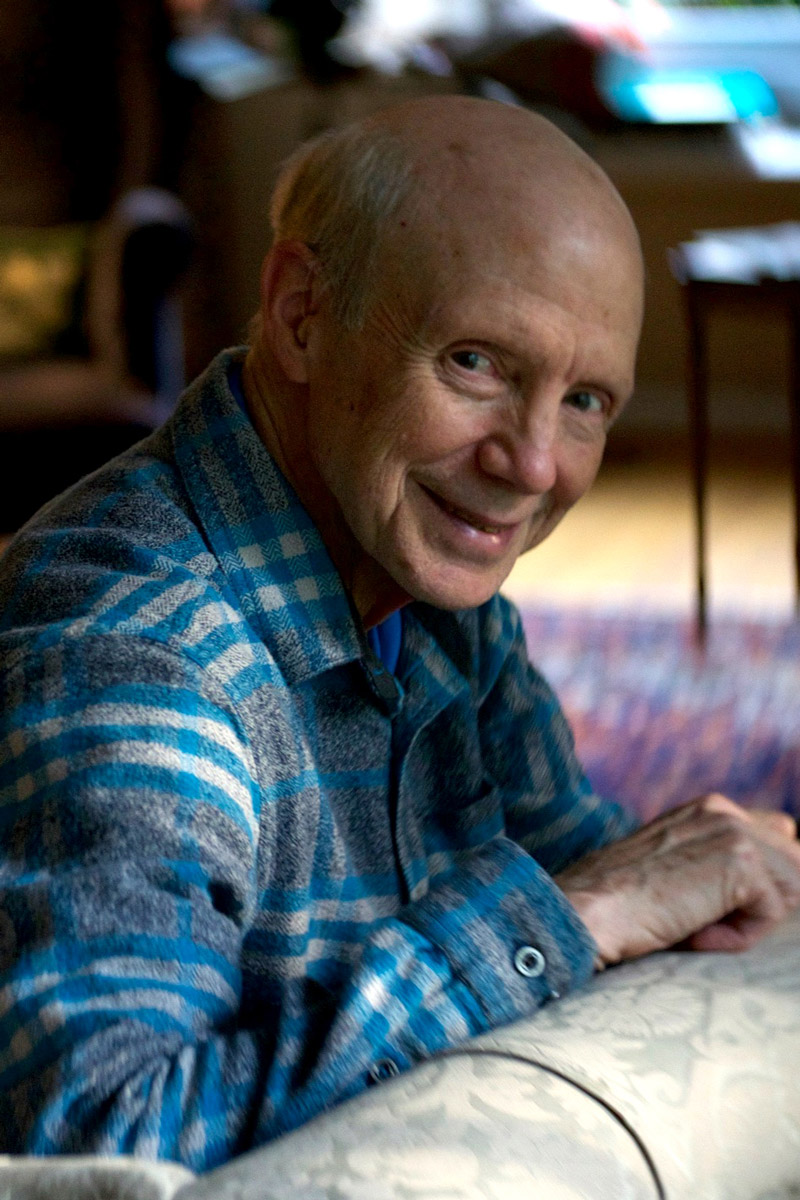 In the spring of 1986, Dr. Bennett led the University's Semester in London, focusing on "Shakespeare and Theatre," and many of his students called it a life-changing experience, staying in touch with Dr. Bennett and each other for many years afterward.
Dr. Bennett was the author of Romance and Reformation: The Erasmian Spirit of "Measure for Measure," published in 2000 by the University of Delaware Press.
The "Robert Bennett Papers," which relate mostly to his local environmental work to preserve the White Clay Creek valley and initiate a state chapter of the Sierra Club, are in Special Collections of the UD Library, Press and Museums. He also worked with University students to establish a student chapter of the Sierra Club on campus.
Colleagues, friends and students remember
Several of Dr. Bennett's colleagues, friends and students shared their memories.
'Devoted to his students'
"Bob was a fixture of the department, devoted to his students, a rigorous mind and a person who passionately believed in the life of the liberal arts. Renaissance texts, especially the plays and poems of Shakespeare, were like old friends to him. He knew them inside and out and they remained alive for him and tied to all the concerns of our present time. He was also a committed and lifelong runner—and you were as likely to see him in his running gear as much as his teaching garb. He is sorely missed." -- Julian Yates, H. Fletcher Brown Professor of English
Love and commitment
"Bob was a dedicated teacher who communicated a love of Shakespeare and a commitment to environmental values." – Kevin Kerrane, professor emeritus of English
'Passionate about teaching'
"Bob Bennett was one of the first people I met on arrival, as he was on the search committee that interviewed me. I found him charming and modest, and passionate about teaching. As a colleague, he was always enthusiastic about any event that involved the students and was exemplary in his attendance. He also took part in a rehearsed reading of The Merry Wives of Windsor with a cast of faculty and graduate students, playing a very funny Justice Shallow. He was a model of quiet good sense. I remember his talking to me about ways of taking part effectively in political action (in his case, by giving money to the campaigns of politicians with a strong environmental record)." – Lois Potter, Ned B. Allen Professor Emerita of English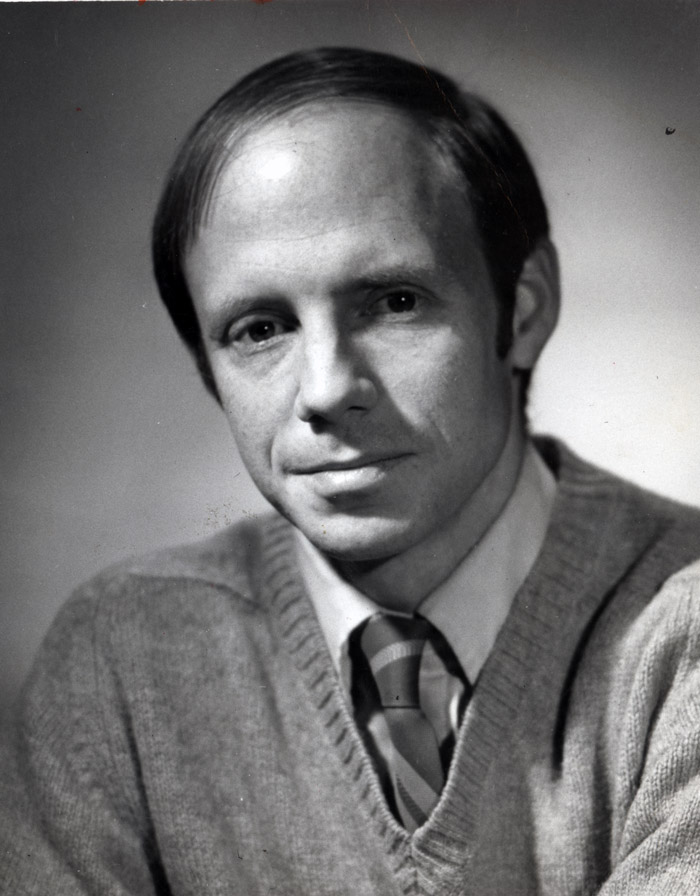 'A profound impact'
"In the spring of 1986, Robert Bennett led the University of Delaware Semester in London program. I was one of the 21 students fortunate enough to be selected for that adventure. Dr. B, as we all called him, had a profound impact on all of us. His classes on Shakespeare and Contemporary British Theatre were excellent. We attended productions by the Royal Shakespeare Company and other theatre groups, seeing stars like Ben Kingsley, Jeremy Irons and Fiona Shaw. But it wasn't just the academics that made that semester special. Dr. B made sure that we experienced all that London, and other parts of England, had to offer. He led us on trips to Stratford-on-Avon, Bath, the Cotswolds and other, wonderful places. Dr. B engaged with everyone in the group, making sure we each made the most of the time we spent there. Since that semester, everyone in the group has thought the world of Dr. B. What a wonderful teacher and wonderful person." – Jim Steele, Class of 1987
'Love of running'
"Bob's love of Shakespeare professionally and the environment as a citizen were second only to his love of running. Bob and I met nearly 40 years ago after a race on campus. He won the race, and I came in third that day. He and I began training together and remained training partners for the next 20 years. We enjoyed many runs and hikes together over the years, particularly in White Clay Creek State Park." – Mark Deshon, UD retiree and co-founder in the early 1980s with Dr. Bennett of the Creek Road Runners, an association of runners, most of whom have or had ties to UD
'The depths of his beliefs'
"Bob's demeanor and expressions greatly understated the depth of his beliefs." – Roland Roth, professor emeritus of entomology and wildlife ecology, who worked with Dr. Bennett on the Coalition for Natural Stream Valleys organization
Environmental activism
"If you lived in Newark, you probably saw him running around town as he was a devoted daily runner. Dr. Bennett held a library carrel for a long time and when he moved out, he donated personal papers enlightening the story of Delaware's earliest preservation-minded environmental activists. I was especially pleased to find UD's "The Environmental Newsletter" from April 1970, the James Watt petitions from the early 1980s, material related to the founding of the Delaware chapter of the Sierra Club, and information about Congressman Tom Evans's conservation legislation. His papers also add to the history of the Dorothy Miller-Don Sharpe collaborations with other community activists who prevented damming of the White Clay Creek. They are responsible for the designation of a state park in the area and the inclusion of the White Clay Creek Watershed in the National Wild and Scenic Rivers System. I still hear people comment about how much we owe to these conservation activists of the late '60s and early '70s." – L. Rebecca Johnson Melvin, manuscripts librarian and curator, Joseph R. Biden, Jr., Senatorial Papers, Special Collections and Museums, UD Library, Museums and Press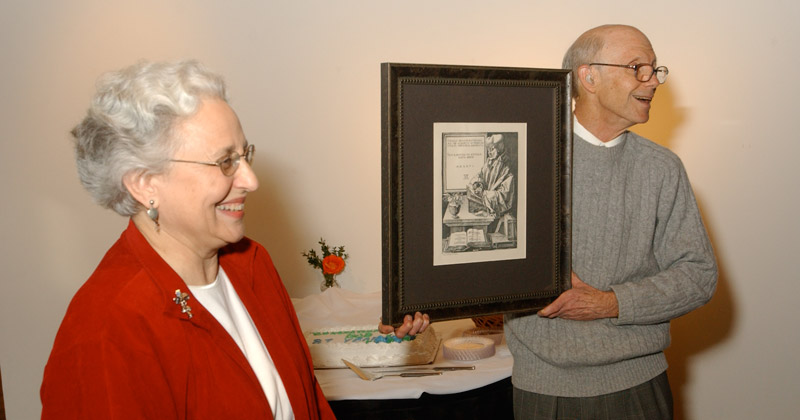 About Robert Bennett
Born in 1941 in Washington, D.C., he was an athlete from his youth. At age 10 and weighing 85 pounds, he played football, scoring 15 out of 20 touchdowns for his team during one undefeated season. His teammate Steve Rickert recalls, "He simply put the ball under his arm like a loaf of bread and took off like a rocket, while his mother yelled out, 'That's my boy!'"
As a teenager, he won the All-Metropolitan Championship in wrestling at St. Albans School, where he also pursued one of the greatest loves of his life, running. At the University of North Carolina, he ran with his team to conference championships in track and cross-country. He kept running throughout the rest of his life—at Stanford where met his wife, Joan, and earned his Ph.D., and in Newark, where he and Mark Deshon co-founded the Creek Road Runners. At each stage of his running career, he made friends, fostered community and whooped his competitors.
A passionate nature enthusiast, trail maintainer, mountain hiker, and environmental activist, Dr. Bennett taught his children the great mysteries of nature as they lay under the stars at Yosemite and Glacier National Parks. The family recounts these times and other adventures when he helped rescue fellow backpackers from quicksand, fell on the North Slope of the Grand Canyon into Kanab creek (that floated him and his 35-lb. pack down a steep half-mile toward the Colorado River) and encountered a mother grizzly bear and her cubs while camping with his own daughter, who was pregnant with his first grandchild. When not on Western mountaintops, he could regularly be found walking and maintaining trails near home in Delaware. He faithfully filled squirrel-proof bird feeders in his backyard, and when the call went out for someone to stand guard over the eggs of a wayward sea turtle, he was there.
Active in many environmental groups both local and national, Dr. Bennett initiated the effort to create a Delaware chapter of the Sierra Club shortly after his arrival in 1969. He worked closely for over 40 years with Dorothy Miller, Don Sharpe and other Delaware environmentalists. In 1990, he defiantly parked his station wagon in front of a bulldozer he caught carrying out an illegal attempt to start demolition of wetlands for an unapproved construction project, an action that caused the Delaware State Senate to commend "his courageous demonstration of commitment to the cause of preserving the integrity of the White Clay Creek Valley."
In his studies of drama, his camaraderie with fellow athletes and activists, his connection to animals and nature, his deep love for his family, Dr. Bennett lived out the same principles that he revealed to his students and readers in his teaching and his writings. The key to a good life, he taught, is humility, a truth that can be understood through the Christian humanism embodied in Shakespeare's art and Erasmus' philosophy.
Throughout his life, his family said he carried a hand-written copy of this prayer: "O God of peace, who hast taught us that in returning and rest we shall be saved, in quietness and confidence shall be our strength: By the might of thy Spirit lift us, we pray thee, to thy presence, where we may be still and know that thou art God."
Dr. Bennett is survived by his wife of 54 years, Joan Secord Bennett, a retired professor of English and founder of UD's Undergraduate Research Program; his brother John Bennett (Diana); children Miriam Bennett (Jon Miller) and Aaron Bennett (Sarah Dunbar); and grandchildren Maya and Rowan Miller and Otis Bennett.
Memorial contributions may be made to St. Thomas' Episcopal Church or The Nature Conservancy, which can be sent in care of R.T. Foard & Jones Funeral Home, 122 West Main St., Newark, DE 19711.
A celebration of Dr. Bennett's life will be held at St. Thomas' Episcopal Church in Newark, to be announced at a later date.
Condolences may be left online.