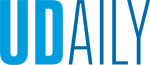 Honoring the Class of 2020
Article by Mike Chalmers Illustration by Christian Derr May 29, 2020
UD salutes this year's graduates with a unique online experience
A unique online event for the unique Class of 2020 — that's the vision for the Blue Hen Celebration, set for 11 a.m., Saturday, May 30, to give the University of Delaware's newest graduates a chance to reflect on the moments that shaped them and look forward to their bright future as alumni.
The 30-minute celebration will feature select members of the Class of 2020, as well as appearances by University leaders, prominent alumni and special guests. Students and families are encouraged to use #UDGrad2020 on social media to share their reactions live.
"I am so excited to celebrate this important milestone for our graduates and their families because the Class of 2020 truly holds a special place in my heart," said UD President Dennis Assanis. "Most of the class came to UD right after I became president in 2016, and we've shared so many great experiences over the past four years. The students have made me so proud with their scholarship, their research, their service to others and especially their resilience and flexibility during this unprecedented semester. I call them the Class of Heroes."
Graduating students themselves helped guide creation of the Blue Hen Celebration, through meetings with University leaders, by contributing video messages over the past few weeks and through an online survey in April after the University had to postpone the traditional Commencement and Convocation ceremonies because of the coronavirus (COVID-19) pandemic. In the survey, students expressed their desire for a sense of closure as they complete their degrees, but they did not want a cap-and-gown-style online ceremony.
"The Blue Hen Celebration isn't meant to replace Commencement, but we still wanted to take a moment at the end of the academic year to recognize and celebrate all of the amazing accomplishments of the Class of 2020," said Beth Brand, vice president and University secretary.
Brand said graduates and their families just need to visit udel.edu/udgrad2020 at 11 a.m., Saturday, to enjoy the event. For those who cannot join the event live — or who just want to watch it again later — the Blue Hen Celebration will remain on the website.
Assanis said he expects to update the UD community in June regarding rescheduling in-person graduation ceremonies later in 2020, if public health conditions allow.