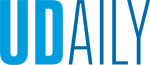 For the Record
Article by UDaily staff Photo courtesy of Deparetment of Art History May 08, 2020
University community reports recent publications, presentations, honors, grants
For the Record provides information about recent professional activities and honors of University of Delaware faculty, staff, students and alumni.
Recent publications, presentations and honors and grants include the following:
Publications
David Shearer, Thomas Muncy Keith Professor of History, published an article: "Heroes Sung and Unsung: Explorers' Narratives of Mongolia, 1890s to the 1930s" in Asiatische Studien-Études Asiatique, vol. 73 No.4 ( 2019/April, 2020), pages 761-798.
Mark W. Seifert, director of Emergency Management, published an article entitled "Traffic Safety Initiatives: Reducing Officer Deaths and Serious Injuries Related to Traffic Duties" in Police Chief Magazine. This followed the publication of the "Traffic Safety Resource Guide," a comprehensive resource to help law enforcement officers address the elements of traffic safety from education to enforcement, as well as to share research and best practices from across the world. Seifert serves as a subject matter expert on a variety of projects for the International Association of Chiefs of Police (IACP).
Art history Ph.D. student Thomas Busciglio-Ritter's article "'Covetable Pictures': John Taylor Johnston (1820–1893), Collecting Art Between New York and Europe" was published in the March 2020 issue of the Oxford Journal of the History of Collection. In the text, Busciglio-Ritter discusses the art collection and collecting practices of John Taylor Johnston, the first president of the Metropolitan Museum of Art from 1871 to 1889.
Presentations
Maria Aristigueta, director of the Joseph R. Biden, Jr. School of Public Policy and Administration and Charles P. Messick Chair for Public Administration, was a panelist at the COVID-19, Public Affairs Education and the 2020-21 Academic Year webinar on April 30. The webinar was sponsored by the American Society for Public Administration (ASPA) as part of a series on the effects of the COVID-19 pandemic on public affairs. Aristigueta was joined by prestigious public affairs educators: Susan Gooden, dean of the L. Douglas Wilder School of Government and Public Affairs at Virginia Commonwealth University, Charles Menifield, dean of the University of Rutgers-Newark, and David Van Slyke, dean of the Maxwell School of Citizenship and Public Affairs at Syracuse University. The group considered the future implications for teaching and scholarship, as well as community and stakeholder engagement, due to the pandemic. They discussed tactics that their own institutions and schools are deploying to support students, faculty and staff during this challenging time, and to find opportunities for enhanced research and public service activities. "COVID-19 will leave us with a need for a larger role for our federal intergovernmental, multisectoral system to address the challenges that are arising," Aristigueta said. "Our academic programs will be asked to provide expertise in new technology and data science, while maintaining our expertise in designing, creating, and implementing effective public policy."
Estella Atekwana, dean of the College of Earth, Ocean and Environment, was named the 2020 Society of Exploration Geophysicists (SEG) Virtual Near Surface Global Lecturer. As the SEG's Virtual Near Surface Global Lecturer, Atekwana will give two virtual webinars, the first of which took place on Thursday, April 30. The next lecture will take place Monday, Sept. 21, and will focus on "Biogeophysics: Exploring Earth's subsurface biosphere using geophysical approaches." The 45-minute virtual webinar will be followed by a 15-minute question and answer session. For more information, visit the SEG website.
Honors
Eve Buckley, associate professor of history and director of the Latin American and Iberian Studies Program, has recently been awarded several fellowships to support her upcoming sabbatical research, including a Research Fellowship from the Consortium for History of Science, Technology and Medicine (in Philadelphia), a Rockefeller Archive Center Research Stipend, a Research Grant from the Princeton University Library and a General University Research Grant from UD. She will use these funds to conduct archival research in several institutions as she finishes a book manuscript provisionally entitled  Hunger Politics during the Early Cold War: Intellectuals from the Global South Contest the Overpopulation Paradigm, 1948-1973. This is based on archival research she began a few years ago in northeast Brazil, thanks to a Faculty Research Grant from UD's Center for Global and Area Studies.
David Brinley, associate professor of art and design, has had his fall 2019 cover for Pakn Treger, Magazine of the Yiddish Book Center, selected by American Illustrations and American Photography to appear in the American Illustration 39 annual award book. From more than 7,000 submissions, the jury selected only 415 images by a majority vote or better to appear in the book and represent the best illustrations from 2019. The American Illustration 39 winning collection will be presented in print and digital media. This year's distinguished jury included: Milan Bozic, senior art director, HarperCollinsPublishers;  Maëlle Doliveux, creative director and designer, Beehive Books; Christine Foltzer, associate art director, Tor;  Emily Glaubinger, senior designer, Anthropologie Home; Rodrigo  Honeywell, art director, The New York Times; Anton Ioukhnovets, creative director, 30 Point; and Carolyn Perot, creative director, Mother Jones.
Palaniappa Krishnan, associate professor in the Department of Applied Economics and Statistics, was presented with the 2020 Albert Nelson Marquis Lifetime Achievement Award by Marquis Who's Who. Krishnan's research has focused on patient safety and application of regression analysis and neural networks to data analysis. He holds a patent in his field for a method of obtaining purified seed fraction from a mixture of soil and seeds using magnetic fluid. Read more about Krishnan and the award.
Lindsay Naylor, assistant professor in the Department of Geography and Spatial Sciences, received the 2020 Julian Minghi Distinguished Book Award from the American Association of Geographers Political Geography Specialty Group for her book Fair Trade Rebels: Coffee Production and Struggles for Autonomy in Chiapas. Based on extensive fieldwork, Fair Trade draws on stories from Chiapas that have emerged from the farmers' interaction with both the fair-trade-certified marketplace and state violence.
Two students in the Department of Communication have been awarded competitive scholarships from the Broadcast Pioneers of Philadelphia, a nonprofit membership organization that supports communication professionals and maintains an archive of broadcast material from the Philadelphia region. Seniors Lia O'Brien and Rachel Sawicki are among 20 recipients of this year's scholarships, which recognize undergraduate communication students based on their academic records and their potential as media professionals.
Grants
Deepti Anand, a postdoctoral research fellow in the Department of Biological Sciences, has been awarded a one-year, $70,000 Career Starter Grant in pediatric ophthalmology from the Knights Templar Eye Foundation. Anand, who works in the lab of Salil Lachke, Alumni Distinguished Early Career Professor of Biology, was one of 22 scientists across the U.S. to receive a 2020 grant from the foundation. Her research focus is on the application of molecular and bioinformatics-based approaches to investigate the molecular biology and pathology of lens development and cataract. More information about Anand's research and about the award is available in this article.
To submit information for inclusion in For the Record, write to ocm@udel.edu and include "For the Record" in the subject line.