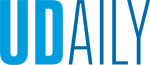 For the Record
Article by UDaily staff May 22, 2020
University community reports recent honors
For the Record provides information about recent professional activities and honors of University of Delaware faculty, staff, students and alumni.
Recent honors include the following:
Palaniappa Krishnan, associate professor in the Department of Applied Economics and Statistics, was presented with the 2020 Albert Nelson Marquis Lifetime Achievement Award by Marquis Who's Who. Krishnan's research has focused on patient safety and application of regression analysis and neural networks to data analysis. He holds a patent in his field for a method of obtaining purified seed fraction from a mixture of soil and seeds using magnetic fluid. Read more about Krishnan and the award.
John Callahan, associate scientist for the Delaware Geological Survey, was selected to be part of the Delaware River Basin Commission's Advisory Committee on Climate Change (ACCC). The ACCC will be comprised of up to 18 individuals with relevant climate expertise, representing various government, watershed, academic, business and water user perspectives. Commission advisory committees are important forums for information-sharing, dialogue and coordination among stakeholders and member state agencies; they also help inform the commission's policy decisions. The ACCC is authorized for 10 years and can be renewed or extended prior to its expiration in 2029. Information on the ACCC can be found online. All advisory committee and subcommittee meetings are open to the public.
To submit information for inclusion in For the Record, write to ocm@udel.edu and include "For the Record" in the subject line.