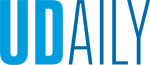 Faculty Senate holds virtual meeting May 4
Article by Diane Stopyra May 11, 2020
President Assanis thanks campus for resilience, perseverance during pandemic
On May 4, the University of Delaware Faculty Senate held its second virtual meeting since the coronavirus (COVID-19) outbreak. Via Zoom, UD President Dennis Assanis addressed 68 senators tuning in from home offices and kitchen tables across the region.
"I want to express my thanks to the academic community — students, faculty and staff — for your resilience and perseverance as we navigate this crisis together," he said. "This is the moment we all need to stand united, and I thank you for your support. You are the unsung heroes."
While projected enrollment for the fall semester is down from last year, "everybody has been doing an amazing job to keep it to as high a level as possible, under the circumstances," Assanis said. "The financial wellbeing of college students and their families nationwide is an ongoing concern". For this reason, Assanis praised all efforts to exercise fiscal prudence, including voluntary pay cuts taken by the University's top administrators and senior leadership.
During these unsettling times, he added, Blue Hens should take heart knowing all decisions are being made with safety as the top priority. Senior officials are working closely with state representatives and public health experts to determine the best path forward. Assanis is also collaborating with other higher education leaders as a member of a seven-state council launched by New York Gov. Andrew Cuomo. Meanwhile, to inform next steps, UD is launching an internal task force and health-advisory group.
"We're making every effort to progressively reopen our campus and welcome our students in the fall," Assanis said. "We know how much this experience means to our students, and to all of us. At the same time, we need to make it a safe experience — a COVID-informed semester."
Provost Robin Morgan expanded on what such a semester might entail, including smaller in-person classes and an altered class schedule to ensure proper social distancing and the health and safety of the campus.
"We feel for the good of our institution and for the good of our students, that we should plan for an in-person fall," Morgan said.
While the goal is to provide every student face-to-face instruction, some classes may remain online or become hybrid.
"We want to offer the richness of this campus that our students are collectively, uniformly telling us they miss very, very much," Morgan said. "I am working with the deans and chairs to think about the classes we offer and what format best suits this new normal."
Morgan also discussed the ongoing search for the first dean of UD's Graduate College, established in July. In light of a hiring freeze, this search has transitioned to an internal process. The position will be a two-year appointment.
"I ask you to nominate colleagues you think would be good for serving in this role and that you self-nominate, if you're interested," Morgan said.
On the topic of new administrators, Faculty Senate voted on new officers and committee members for the 2020-2021 academic year:
President-elect: Chris Williams from the Department of Entomology and Wildlife Ecology
Vice president: Amy Hagstrom from the School of Nursing
Committee on Committees and Nominations (COCAN) member-at-large: Dannagal Young from the Department of Communication
COCAN member-at-large: Jacqueline Fajardo from the Department of Chemistry and Biochemistry.
Senate President Matt Robinson acknowledged this year's award winners in the categories of Excellence in Teaching, Excellence in Advising, and Excellence in Scholarly and Community Engagement. The 2020 Jon Olsen Exemplary Senate Service Award went to Fred Hofstetter, professor in the School of Education, for his extraordinary contributions to Faculty Senate governance.
"I am truly honored," Hofstetter said, adding that "This is a great University, and we will survive this pandemic."
The Faculty Senate passed seven resolutions, including a request for the communication sciences and disorders program to become a department and a request to establish a new Master of Arts in Africana studies.
Generating some disagreement was a late addition to the agenda, concerning the approval of criteria by which dual and joint degree programs will be reviewed. One of these criteria dictates that a contract between partnering institutions must include statements pledging adherence to all applicable UD policies, including those related to academic freedom and student conduct. Deni Galileo from the Department of Biological Sciences recommended postponing a vote on the resolution until senators had a chance to digest all relevant points. Others argued that postponing would hold up programs currently in the pipeline.
"Senators have not seen this; that is true," Hofstetter said. "But this is the solution to a problem that the Senate has been working on for months. So this is coming with the support of undergraduate studies and graduate studies, where there has been a lot of negotiation. There's been a ton of work put into this."
The resolution passed with 75% of senators voting yes.
The Senate also voted on the establishment of an emergency policy that, in the event of another pandemic or other academic disruption, would allow for an Emergency Academic Regulations Task Force to make decisions related to governance. Any resolutions passed during such a period would need to be reevaluated and re-voted on each semester.
"That's an important aspect, that last feature," said Alan Fox, professor of Asian and comparative philosophy and religion. "It eliminates at least one of my concerns, which is that future administrations — because honestly I'm not concerned about this administration — could use emergencies to introduce changes that would then be permanent. So the idea that, at the end of every term, everything has to be reconsidered, I think that's a really important check and balance."
The resolution passed with 94% of the vote.
At the end of the meeting, senators applauded Matt Robinson for his service to the Faculty Senate during this academic year. He likened the school's present moment to Muhammad Ali (then named Cassius Clay) coming back to defeat Sonny Liston in a 1964 fight for the title of boxing's World Heavyweight Champion.
"I like to think we, as a University and a faculty, are going to win the fight," he said. "We're surviving, and we're going to make it through May. Then we're going to regroup, and come back stronger, faster, quicker and better. We're going to win the fight."
Editor's note: The minutes of the May 4 meeting will be posted on the Faculty Senate website.