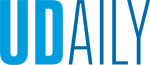 CEEE continues to educate through pandemic
Article by Charlotte Schumacher May 26, 2020
UD center remains true to its mission despite coronavirus challenges
While the coronavirus (COVID-19) pandemic has brought many businesses and institutions to a standstill, the Center for Economic Education and Entrepreneurship (CEEE) at the University of Delaware serves one of the sectors that must keep operating: education.
The CEEE has been working remotely to support and fortify the K-12 educational community in Delaware and promises to continue to do so.
While this global health crisis has created far-reaching obstacles for students and educators alike, the CEEE at UD's Alfred Lerner College of Business and Economics offers a number of resources that can help mitigate difficulties in academic progress. CEEE Director Carlos Asarta said that the center is firmly committed to working virtually with Delaware educators, equipping them with the dynamic professional development necessary to approach times such as these.
"We are leveraging technology to make sure that we are available to [Delaware teachers]," Asarta said. "This is probably not the optimal way for us to do what we do, but I do think that we are going to generate some efficiencies that will allow us to reach more teachers in the future."
Asarta explained that the CEEE worked quickly to reimagine its program offerings to assist the academic community in providing as seamless delivery as possible of economic and personal finance education to K-12 learners.
"The team at the CEEE is working very hard to orchestrate all of these events for the benefit of the Delaware community," Asarta said. "With funding from the government, Delaware businesses and individual supporters, the CEEE is finding ways to persevere through this time of crisis and will continue to invest time and resources to support the development of our terrific economic, personal finance, and entrepreneurship educators in Delaware."
For further information, please visit: https://lerner.udel.edu/seeing-opportunity/ceee-educates-through-pandemic/