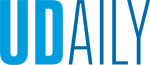 Blue Hen Celebration essentials
Article by UDaily staff Graphic by Christian Derr May 21, 2020
Nothing can stop the Class of 2020
Here are a dozen things the University of Delaware's about-to-be-graduates need to know to help them get ready for the online Blue Hen Celebration: Honoring the Class of 2020, scheduled on Saturday, May 30.
While the traditional Commencement and Convocation ceremonies have been postponed because of the pandemic, UD is still saluting its graduating students with an online celebration on the original Commencement date.
Created especially for the Class of 2020, the celebration will pay tribute to the students' hard work and accomplishments, with special messages from the president, campus leaders, select faculty and some of the graduates themselves, as well as a few special guests.
Here are 12 tips to help the graduates and their families and friends celebrate in style on May 30:
Class of 2020 graduates are encouraged to participate in a capsule project by recording their own videos that may be featured during the Blue Hen Celebration.
This event is not a replacement for UD's traditional Commencement and Convocation exercises for the Class of 2020. Look for information later this summer about plans for in-person ceremonies.
No tickets are required for this online event, and everyone is invited. All graduates, families and friends are welcome to join the celebration at 11 a.m. on Saturday, May 30.
Amp up the excitement by adding celebrations of your own at home. Wear your school colors. Blow up your best blue and gold balloons and hang banners and signs. Share your accomplishments with the neighborhood by printing your own Class of 2020 lawn sign.
Share the experience on social media using #UDGrad2020 and #BlueHensForever.
Try out some fun social media extras including Facebook frames and Instagram stickers (search UDGrad2020).
Regalia are not required for this celebration. If you'd like to order regalia for photos or celebrations with your family, you may order online through the Herff Jones ship-to-home website (be aware that shipping usually takes 2-3 weeks, but they're working to get orders out by May 30 if possible). Regalia are not available from the Barnes and Noble UD Bookstore, but you can still get lots of UD gear there, and both free shipping and curbside pickup are available.
The celebration lasts approximately 30 minutes, about the same amount of time you spent on the UD bus if you took the north-south route on a full loop.
Take the occasion to tell your family and loved ones what their support has meant to you throughout your college career. And invite them to say what your achievement means to them.
Share the joy by reaching out to classmates and make plans to catch up in person one day.
Contact your favorite professors and let them know what their insights and achievements have meant to you.
Plan a celebratory luncheon at home after the event. Blue and gold would make a nice color scheme for the table, and choose a menu that will remind you of your college years, with possibly some UDairy ice cream for dessert. (You can place a UDairy order online and delivery is available to some areas.)
Additional Resources
More information is available at the Blue Hen Celebration website.
For details on a future Commencement and other graduation events for the Class of 2020, visit this page.
Questions may be emailed to commencement@udel.edu.