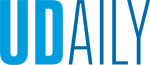 Paving the way
Article by Dara McBride Photo courtesy of Marybeth Auletto May 28, 2020
Family of Blue Hens establishes a scholarship for first-generation students
For the Auletto children, there was never a question of if they were going to college — instead the question was where they would go and what they would study.
As the son of Italian immigrants and a veteran of World War II, their father had been the first in his family to pursue higher education. He worked many different jobs — from brick layer to security guard and truck driver — before working as an education administrator in his local school district of Newark, Delaware.
"He only went to college because he was in World War II and had the GI Bill," John Auletto said of his father. "For him, it was never a question for us about education and I think that's rooted deep into who we are. He took advantage of earning his degree, he became an educator and that started the whole path for our family."
Education has the power to shape lives and change communities. Knowing this from personal experience, the Auletto family decided it was their turn to encourage and help students pursue their academic dreams. This spring, John and Marybeth Auletto, both 1987 graduates of the University of Delaware's College of Arts and Sciences, established an endowed scholarship in their family's name. John's sister, Sue George, a 1975 and 1978 graduate of the College of Education and Human Development, provided additional support to help launch the fund.
Throughout the family, there is a strong desire to help others, through philanthropy, volunteer efforts and education. In creating the scholarship, which will help a first-generation student pursue their undergraduate degree at UD, John and Marybeth were able to honor their interests in social justice work and their connection as Blue Hens. Additionally, both Marybeth and Sue spent their careers working in education at various levels, with Marybeth most recently serving as an early learning specialist in Ohio and Sue teaching future educators at the college level in Missouri.
"As an educator, I really know the unlevel playing field that many students are faced with," Marybeth said. "I also know, working with a lot of families in poverty, that there's a question I often used to ask which is, 'What are your dreams for your child educationally?' And they will all say to go to college. I know the students who are going to benefit from this scholarship have jumped through a heck of a lot of hoops even to qualify for college. So, if we can do our little part to make that happen, that to me is a significant difference."
The Aulettos have stayed in touch with the University over the years and have been reflecting on making a more significant gift for some time. The uncertainty and disruption of the coronavirus pandemic strengthened their desire to help — and to help as soon as possible. When the Aulettos presented the idea of the scholarship to Sue she immediately wanted to join them in giving back to their shared alma mater. Thanks to their combined efforts, the scholarship is expected to be awarded to the first UD student this fall.
"I grew up knowing how hard it is to get a college education and, as a teacher, have seen students work two or three jobs while also learning and don't know how they did it," said Sue. "It's not easy, but it's worth it. The most important thing to me is that this scholarship will help someone else further their education and not have to work as hard."
Together, the Auletto family is leaving a lasting legacy at the University, setting up the next generation of students for success while making an immediate impact. It's an effort John and Sue agree would make their parents proud.
"This is overdue and it's a very small, humble effort, but we hope it will spark other folk's interests in helping students," said John. "My mother was a very good soul; she gave a lot back. So, if she knew about this scholarship, she would probably say, 'About time, not sure what took you so long.' I think my dad would be very happy that we chose to help other first-generation students, because that's really a reflection of how he changed the face of the family. He would say, 'You did the right thing.' "