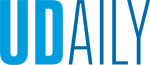 From feeling helpless to being helpful
Article by Christine E. Serio May 21, 2020
Four UD alumni turn difficult situations into opportunities to help others
In difficult times, Blue Hens always rise to the challenge. And the coronavirus (COVID-19) pandemic is no different. Here are stories of four University of Delaware alumni who are making a difference in their communities, despite the challenging situations they face.
Ron Stein, the gift of antibodies
New Rochelle, New York, was one of the first cities in the country to see cluster outbreaks of the coronavirus in early March.
So, when New Rochelle resident Ron Stein, saw his 21-year-old son start developing symptoms, he knew he wouldn't be far behind. Both tested positive for the coronavirus and endured days of severe sickness like they've never experienced before.
"We had a really bad, deep cough, headaches, body aches and the shakes," said Stein, who graduated from the Lerner College of Business and Economics in 1989. "But we were both very lucky because I started to recover after two days and he started feeling better after five. We just hunkered down, quarantined ourselves and made sure we didn't put anyone else at risk."
Now fully recovered, Stein wants to help others.
He learned about the COVID-19 antibodies test online — a test that determines if those who have overcome the virus have built up antibodies to fight it. Many hospitals are using COVID-19 convalescent plasma as an investigative treatment for virus patients who are seriously ill. While it's still in the beginning stages of use and there's more discovery work to be done, the initial studies of the positive effects of the plasma on patients have been promising.
Stein's test, done through Albert Einstein College of Medicine's Montefiore Medical Center, revealed a high saturation of antibodies, and he immediately scheduled his first plasma donation with the New York Blood Center. Stein now gives plasma once a week.
"I had never given plasma before, and it's a pretty involved and intense process, but it's the least I can do," Stein said. "It's so worth it because I know that every donation is given directly to at least two to three patients who are suffering in the hospital. It's hard while I'm doing it, but it feels good afterward knowing I am helping people."
For more information about COVID-19 convalescent plasma treatment, visit the U.S. Food and Drug Administration site here.
Rachel Greenlee, feeding a need
Rachel Greenlee, who graduated from the College of Health Sciences in 2015, had just started UD's online MBA program while working full-time as a patient concierge at Penn Medicine — and then the pandemic hit the Philadelphia-area hard. As she started working from home and taking her online classes, she wanted to do more for those who were on the frontlines of treating coronavirus.
"I'm very fortunate to be able to work from home, but when I started thinking about all of my friends working in healthcare on the frontlines, I felt so helpless," Greenlee said. "I really wanted to do something, even if it was just to make sure they didn't have to worry about bringing lunch or going to the grocery store after work."
Greenlee took action by helping to launch the Philadelphia chapter of Off Their Plate. The national grassroots organization provides gratitude meals to frontline staff in hospitals — from physicians to custodial staff — by teaming up with local restaurants. Within the first month of being up and running, Greenlee and the other Off Their Plate volunteers secured six restaurant partners and delivered more than 4,300 meals to 10 hospital and health centers in Philadelphia.
The group's mission is two-fold: supporting frontline workers with meals while giving local businesses and their employees some much-needed economic relief. Half of the donations are given to the restaurants to cover the costs of meals and half goes directly to employees — whether for their wages or for a relief fund for laid off employees.
"Most of our business is coming from organizations supporting healthcare workers at the moment," said Sofia Deleon, head chef and owner of El Merkury restaurant. "It's what's keeping us afloat."
While the notes of thanks are rewarding, Greenlee is driven by a desire to help others that started when she was young and grew during her time as an undergraduate student at UD.
"During my undergraduate years at the University, philanthropy was a core value that was instilled in us as students," Greenlee said. "I was a part of UDance and worked with my sorority, Phi Sigma Sigma, to raise money for our charities. So, I've always tried to find ways to help. I'm passionate about food, so Off Their Plate made sense for me to be a part of during this time."
For more information about Off Their Plate, click here.
Sen. Elizabeth Lockman, back to the basics
It's not business as usual for Delaware Sen. Elizabeth Lockman. Legislators aren't in session. She can't make house visits to constituents. The needs of people in her area are different. But she's taking this time during the pandemic to get back to her grassroots approach to connecting with the people in her district.
"We're not direct policy makers right now, so we are more focused on being advocates and lobbying for resources at the federal level," said Lockman, who graduated with a master's degree in public policy from the College of Arts and Sciences in 2015. "I have more time to connect with people in a way that I wouldn't otherwise be able to do. I can't visit my older constituents in the high rises, so I went back to the phone bank to call them. My day-to-day is conversations with people, making them feel better, connecting them to state agencies, etc."
Since the global pandemic started impacting Delaware in early March, the needs of Lockman's constituents have changed. In the beginning, when schools closed, the immediate need was feeding children and making sure the basic needs of families were met. Lockman responded by handing out food at food pantries and connecting concerned families with necessary resources for longer-term solutions.
As weeks turned into months, many constituents started reaching out to Lockman with questions about unemployment, tenant rights and other financial assistance programs.
"As a public servant, I have learned more about my job in the last month than in the last year by helping connect people to the right agencies and resources and navigating the different processes," Lockman said. "I've had to become an interpreter of the federal government messaging to explain what it means and how it can help them."
While a student at the University, Lockman had opportunities to help prepare her for her work today.
"During my time at UD I towed the line between practical work and academics in the classroom," Lockman said. "As a UD fellow, I was embedded in the grassroots space and the interconnection of agencies, seeing the day-to-day function of the government. Now, in this unique time, I can take advantage of this moment to build on those experiences and find new ways to go after my goals and be creative in my work."
ChaCha Hudson, fashion with a purpose
When ChaCha Hudson had to close her startup business, The SEWcial Café, because of the COVID-19 pandemic, it could have been devastating. While it wasn't easy to temporarily close the doors to her fashion co-working space, Hudson chose to turn a negative into a positive.
She started sewing masks for healthcare workers in the Philadelphia area and teaching others to do the same.
"During these uncertain times, it is crucial that we unite for causes bigger than ourselves," said Hudson, who graduated from the College of Arts and Sciences in 2019. "I have chosen to use my ability to sew to create masks for those in need and to teach others how to do the same. Some used to see fashion as trivial, so to have people see how it can make a difference is really motivating. Our craft is helping to lessen the spread of COVID-19."
In the first two weeks of switching her business from helping budding fashion entrepreneurs to helping healthcare workers stay safe, Hudson sewed 500 masks herself and helped facilitate the donation of 4,000 more to five Philadelphia-area hospitals. In addition to spending her days sewing masks, she creates mask sewing kits for other volunteers, hosts virtual mask sewing classes and handles coordinating and filling the daily requests from individuals and hospitals.
Hudson puts in long hours to make sure the frontline workers in the medical field have what they need to stay safe, but she finds the hard work rewarding.
"A lot of people are not in a good place mentally right now, but giving back is so gratifying and there is a lot of happiness in that," Hudson said. "There are people in need, so if you're able to help, do it and you'll both benefit."
To learn more about SEWcial Café, click here.