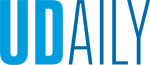 2020 Census underway
Article by Christina Stauffer March 27, 2020
Make sure you're counted
Despite the pause on many things across the country right now, the Census 2020 is still underway across the United States.
Here's what members of the University of Delaware community need to know.
What is the census?
The U.S. Constitution mandates that everyone in the country be counted every 10 years, with the first census conducted in 1790. The census is a brief questionnaire used to count every living person in the United States and five U.S. territories. It is a snapshot of the country, and so it is imperative to get an accurate count of people, and their locations, on Census Day, which is April 1, 2020.
Where you are counted is based on where you "live or sleep most of the time." For college students who live on campus or off campus (but not at home with their families) that means they should be counted at their local address, not their home address.
Every single person should complete the U.S. Census. It's against the law for the Census Bureau to publicly release your responses in any way that could identify you or your household. By law, the Census Bureau cannot share your answers with any other government agency.
Why is it important?
Census data is used to make many federal decisions. For example, after each decade's census, state officials redraw the boundaries of the congressional and state legislative districts in their states to account for population shifts. This means you could directly impact Delaware getting a second seat on the U.S. House of Representatives.
Census data is also used to determine how federal money is dispersed. The distribution of more than $675 billion in federal funds, grants and support to states, counties and communities is based on census data. That money is spent on schools, hospitals, roads, public works and other vital programs that the UD community relies on every day.
What do I need to do? Make sure you are counted correctly
All students should complete the 2020 Census using the address they had while at UD. While this may seem confusing because many students are now at home, the Census Bureau has confirmed that UD students should count themselves at the address they lived at and slept at "most of the time" this year.
Students who were living on campus: If you lived on campus in March 2020, you do not need to complete a census form. Your information will be uploaded directly to the census via a protected web link by University officials. The University will only share data that you have approved based on your directory sharing status. To check your status, or make changes, you can find information on the UD website: https://www1.udel.edu/registrar/policies-procedures/ferpa.html#DirectoryInfo
All you need to do is communicate to your parents/family not to count you at home. It is important that you not be counted twice, to ensure an accurate federal count.
Students who were living off campus (but not at home): You will need to complete a census form. You will complete one form for your "household," which means you and your roommates complete one form together. The Census Bureau will begin mailing out information on how to respond starting in mid-March. Households will get one to two notices in the mail with a code specific to the household that you can use to fill out the census online or by phone. If the household has not responded online or by phone, the Census Bureau will send out a paper copy. If you are no longer in Delaware to receive this mail, you can go to the census website ( https://my2020census.gov/) and start the questionnaire and select "I do not have a Census ID." Again, there should only be one census completed per household, so work with your roommate to coordinate how you will complete the form.
Off campus students who do not commute from home should also direct their parents/families not to count them at home.
For other community members: You should make sure you are counted within your household. Your household will also get mail from the Census Bureau directing your household to fill out one census form.
For more information about the Delaware 2020 Census, visit https://census.delaware.gov/