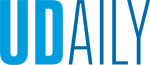 Find the perfect houseplant
Article by Dante LaPenta March 05, 2020
University of Delaware Botanic Gardens to offer houseplant demonstrations and sale
Looking for a bit of spring for your house, dorm room or apartment? Are you longing to be a plant parent, but aren't sure which plant to choose? Find the perfect houseplant to satisfy the senses and brighten your windowsill on Monday, March 9 from 11:30 a.m. to 1 p.m. in the University of Delaware's Trabant Center food court. UD Botanic Gardens (UDBG) staff and volunteers will be on hand to answer questions and present five-minute demos on repotting, indestructible plants, how to take cuttings or divide common houseplants, and identifying houseplant pests.

The event is free and open to the public. Select plants will be available for sale, with additional plants available at the UDBG Benefit Plant Sale, April 24, 25 and 30, and May 1 and 2 in the Botanic Gardens production area behind Townsend Hall.
For more information, visit the UDBG website at http://canr.udel.edu/udbg/ or email BotanicGardens@udel.edu.
The gardens are open year-round to provide ideas and inspiration or for a quiet stroll. UDBG contributes to an understanding of the relationships between plants and people through education, research, Cooperative Extension and community support.