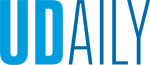 How to work from home
Article by Diane Stopyra Photo by iStock March 29, 2020
Five tips for staying productive…and sane
Ask any professional who works from home about the advantages of a remote setup, and they'll likely tout several — flexibility, access to snacks, the freedom to snuggle your yellow lab or German shepherd whenever things get stressful. But there can be challenges, too, especially for newbies.
And there are about to be a lot of newbies.
With the spread of coronavirus, companies and organizations across the country are moving toward a remote-work model, including the University of the Delaware. At UD, classes will be taught online for the remainder of the semester. UD's coronavirus website has information on how to make this transition as seamless as possible.
Below, we've expanded on these tips — snuggling the family dog not included.