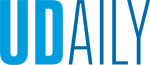 March 31: New academic regulations for grad students
Article by UDaily staff March 31, 2020
Learn about online Writing Center services, career seminar series
Editor's note: Stay updated on issues at the University of Delaware relating to the COVID-19 coronavirus pandemic at www.udel.edu/coronavirus. Latest news is posted on the site, which is available 24/7. In addition, questions may be emailed to coronavirus@udel.edu.
Important information for graduate students: Special academic regulations have been enacted for graduate students for the spring semester. They include new options in grading and withdrawal from courses. Specific details are available on a special page on UD's coronavirus website. In addition, graduate students and postdocs are invited to a virtual town hall, scheduled from 1-2 p.m., Thursday, April 2. To participate in the town hall, register in advance at this link, and to submit a question, email Cindy King by 11 a.m., April 2.
Writing Center offers services: The University Writing Center now has two forms of remote individual writing support for students to choose from. In addition, undergraduate and graduate students are welcome to attend workshops on popular writing topics through Zoom. To learn more, visit https://www.writingcenter.udel.edu/.
Online career seminar: Professional and Continuing Studies will offer its Power Up Your Career online seminar series from April 4-9. With sessions focused on networking, professional branding and public speaking, the series is available for free to all UD students. To register or for more information, visit http://www.pcs.udel.edu/power-up/.
Protect yourself and others: For your own safety, remember to follow the guidelines of the Centers for Disease Control and Prevention -- know how the coronavirus spreads so you can avoid being exposed, take steps to protect yourself, such as cleaning your hands often and avoiding close contact, and take steps to protect others, such as covering coughs and sneezes and cleaning and disinfecting frequently touched surfaces daily.