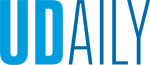 March 20: Updates on working remotely, student employment, how to help
Article by UDaily staff March 20, 2020
Latest news you need to know
Editor's note: The most current information about the impact of the COVID-19 coronavirus at the University of Delaware is available 24/7 at www.udel.edu/coronavirus. Questions may be emailed to coronavirus@udel.edu.
Working Remotely Extended to April 13: President Dennis Assanis announced today that, in alignment with all best practices for the health and safety of the community, the University will extend the period of working remotely to April 13 and possibly longer. His letter to the campus, which also includes information on other operational changes, is available here.
Stay Away From Campus: During this period of reduced on-campus operations, no one should be on campus other than those individuals who are there to complete a specific task that cannot be done remotely and whose work is critical to the core operations of the University. Supervisors should have already communicated with those employees who have been identified as necessary to be on campus for all or part of their work. All other employees who believe they have a need to visit campus should request permission from their college dean/ or designee, vice president, provost or executive vice president.
Student Employees Update: In conjunction with guidance from the United States Department of Education (DoE), the following information is provided to help UD supervisors determine the course of action for their student employees for the remainder of the spring 2020 semester. Jared Aupperle, interim vice president for human resources, said, "We understand students rely on their earnings from student employment for essential needs, and the current environment has prevented them from continuing to take advantage of this earning potential."
Federal and State Work-Study Programs
If a student employee is funded through the Federal Work-Study program, the DoE has provided broad authority for institutions to continue to pay students their normally scheduled hours, even if those students are unable to perform their duties. Because of this guidance, supervisors may process their students' timesheets for regularly scheduled hours so they may continue to be paid up to their original award amount. Students funded through the state work-study program will also be allowed to continue receiving pay. Please note the department would still be responsible for the matching share (25% for federal and 20% for state).
Student Labor
If a student employee is not funded through the work-study program, the decision on continued pay lies with the department and/or division. Supervisors are encouraged to be as flexible as possible, but they will need to determine next steps with their director, department head or vice president.
Want to Help? Many UD alumni, parents and friends have asked how they can help during this unprecedented time for the University community. Here are just a few ways to show your love for UD: Give to the Student Crisis Fund, which supports eligible students who face a serious financial hardship due to unanticipated circumstances; volunteer for the Career Networking and Mentoring; show your Blue Hen spirit and strength. More information on how to help can be found on this webpage.
STAR Clinics: UD's Physical Therapy and Nurse Managed Primary Care clinics have temporarily suspended in-person visits. The Speech Language Hearing Clinic stopped in-person appointments on March 17 and will be moving to telemedicine at the end of the month. Please call 302-831-3195.
Research Town Hall: The Research Office will host a Virtual Town Hall on Tuesday, March 24, from 1-2 p.m., for important updates for the research community. Please register here. Visit the Research Guidance page for continuing information and FAQs.
Student Support: Students in need of counseling and support may call UD's Center for Counseling and Student Development at 302-831-2141 or the UD Helpline, which is available at any time, day or night, for students feeling anxious, overwhelmed, depressed or otherwise in need of counseling. By calling 302-831-1001, students can get live counseling assistance 24 hours a day, seven days a week, 365 days a year. Additional information may be found at the center's website.
Take care of yourself: To avoid being exposed and to protect yourself and others, follow the guidelines of the Centers for Disease Control and Prevention.