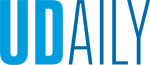 March 19: Protect yourself and others
Article by UDaily staff March 19, 2020
Do your part to slow the spread
Editor's note: The most current information about the impact of the COVID-19 coronavirus at the University of Delaware is available 24/7 at www.udel.edu/coronavirus. Questions may be emailed to coronavirus@udel.edu.
Do Your Part to Slow the Spread: The President's Coronavirus Guidelines for America remind everyone -- even those who are young or otherwise healthy -- that they are at risk and that their activities can put others at risk. It is critical that we all do our part -- no matter our age or stage of life -- to slow the spread of the coronavirus. That includes avoiding social gatherings in groups of more than 10, not eating in restaurants, bars and food courts, and avoiding discretionary travel, shopping trips and social visits. https://www.whitehouse.gov/wp-content/uploads/2020/03/03.16.20_coronavirus-guidance_8.5x11_315PM.pdf
Performance Appraisals Deadline Extended: With time needed to readjust to the changing situation on campus as faculty and staff transition to teaching and working remotely, Human Resources has extended the deadline for the 2019-2020 Performance Appraisals to April 30.
Student Support: Students in need of counseling and support may call UD's Center for Counseling and Student Development at 302-831-2141 or the UD Helpline, which is available at any time, day or night, for students feeling anxious, overwhelmed, depressed or otherwise in need of counseling. By calling 302-831-1001, students can get live counseling assistance 24 hours a day, seven days a week, 365 days a year. Additional information may be found at the center's website.
Update on Research: Thanks to all members of the UD research community for their cooperation in efficiently and safely ramping down research activities and facilities. With this transition, only supplies necessary to keep essential research functions operational should be ordered until further notice. Please consider that these essential deliveries may be delayed during the pandemic and plan accordingly. Visit the Research Guidance page for continuing updates.
Take care of yourself: To avoid being exposed and to protect yourself and others, follow the guidelines of the Centers for Disease Control and Prevention.